Improvement came despite £105m of flood claims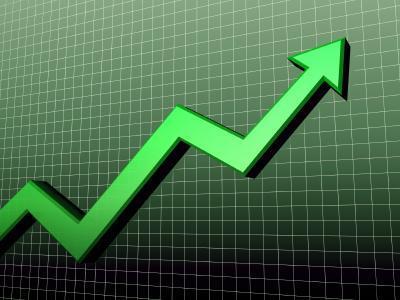 Direct Line Group has returned to underwriting profit in 2012 – the first set of annual results it has reported as a listed company.
The company's commercial operation, NIG, has also returned to operating profitability, although it continues to make an underwriting loss.
COR improvement
Direct Line Group as a whole reported a combined operating ratio (COR) of 99.2%, a 2.6 percentage point improvement over 2011's 101.8%.
This was despite "the wettest year in England and the second wettest in the UK since records began" resulting in £105m of claims in Direct Line Group's home division. The company said this was £25m more than would be expected in a normal year.
The group was also affected by a number of larger-than-normal fire claims at its commercial division.
The company said the COR improvement was driven by improved risk selection and the implementation of its claims transformation programme, as well as the non-recurrence of a payment made to former parent RBS in 2011.
The combined ratio was also helped by £322m of reserve releases from old underwriting years (2011: £188.8m, which shaved 8.7 percentage points off the ratio (2011: 4.9 points).
The company is targeting a 98% combined COR in 2013.
Profit drop
Despite the underwriting improvement, net profit after tax fell 26% to £184.3m (2011: £249m). This was largely because of one-off restructuring charges related to the separation from RBS and the cost-cutting programme.
Excluding one-off costs and results from Direct Line Group's run-off business, the profit after tax would have been £326.5m, up 6% on 2011's £308.1m.
Return on equity (ROE) was 11.5% (2011: 10%) against the company's target of 15%. However the pro-forma ROE was 13.4%. This assumes the £1bn pre-IPO dividend payment to RBS and the £500m bond issue occurred on 1 January 2012.
Direct Line Group chief executive Paul Geddes said: "We have made good progress since the beginning of our transformation plan and our 2012 performance is further evidence that we have made the right strategic decisions and are executing our plans well, with an increase in operating profit from ongoing operations of 9.3% to £461.2m.
"However, there is no room for complacency as we face a competitive market, particularly in UK motor, where there are also expected to be significant legal reforms. Our transformation plans target further benefits and we have made substantial progress on our target to achieve £100m of gross annual cost savings in 2014. We will maintain our firm focus on value and underwriting discipline, consistent with achieving our 98% combined operating ratio target for 2013."
NIG
Direct Line Group's commercial lines business, the bulk of which is broker-only commercial underwriter NIG, returned to operating profit, posting a positive result of £2.2m (2011: loss of £12.4m).
The division is still making an underwriting loss. Its COR for 2012 was 108.2%, However, this was a 4.1 point improvement on 2011's 112.3%.
Direct Line attributed the commercial improvement to a reduction in the expense ratio together with loss ratio improvements.
Despite being affected by larger than usual fire claims, the commercial division continued to benefit from prior-year reserve releases.
Direct Line Group 2012 results in £m (compared with 2011)
GWP (ongoing operations): 3,990.6 (4,124.9)
Restructuring costs: 189.5 (54)
Operating profit: 277.8 (344)
Profit after tax: 184.3 (249)
Profit after tax (excluding restructuring and run-off): 326.5 (308.1)
Ratios (%)
Loss ratio: 67.1 (70.2)
Commission ratio: 9.1 (10.1)
Expense ratio: 23.0 (21.5)
Combined operating ratio: 99.2 (101.8)
Return on equity: 11.5 (10)
COR breakdown
Motor: 101.6 (105.6)
Home: 96.6 (95.1)
Rescue and other personal lines: 82.7 (86.3)
Commercial: 108.2 (112.3)
International: 103.3 (107.6)