Canaccord Genuity predicts 19% earnings-per-share cut for insurer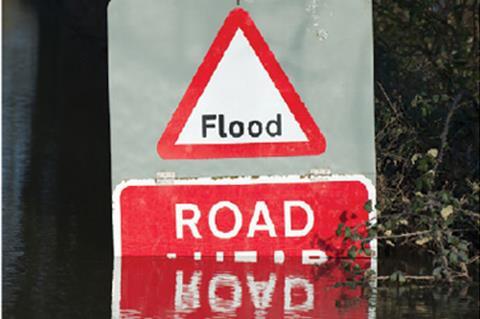 Direct Line Group will be hit hardest by the recent heavy UK flooding, analysts at stockbroker Canaccord Genuity predict.
The analysts have also cut their recommendation on Direct Line Group's shares to 'hold' from 'buy'
In a research report, Canaccord analysts Ben Cohen and Ming Zhu said that while they expected Aviva would have the biggest claims bill in absolute monetary terms because of its top three position in both home and commercial insurance in the UK, Direct Line Group would suffer the biggest percentage drop in earnings per share.
Canaccord predicts that Direct Line will suffer a 19% drop to its ongoing earnings per share after incurring a £105m additional cost of claims because of the floods.
RSA will see a 12% earnings per share cut on £55m of additional claims costs, and Aviva's earnings per share will fall 4% on £115m of additional claims, Cannacord predicts.
The analysts have based their estimates on a £1.5bn claims bill from the first two storms, Desmond and Eva, which hit the UK in December, and a much smaller impact from Storm Frank, the third to hit.
They have also assumed that all three insurers have breached the retention levels on their reinsurance policies, which govern how much of a claim the insurer pays before reinsurance cover kicks in.
Direct Line Group has a £150m retention under its reinsurance arrangements, while RSA has £75m.