Doyle becomes underwriting agency's chief executive as Coates heads back to Australia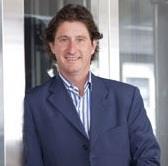 Dual chief executive Damien Coates and deputy chief executive Shane Doyle have swapped jobs to allow Coates to return to his native Australia.
Doyle will become chief executive of the Hyperion-owned underwriting agency and retain his responsibilities as chief underwriting officer. Coates will become deputy chief executive and will lead Dual's Asia Pacific operation from Australia.
Hyperion chief executive David Howden said: "At the time Damien agreed to take on the role of chief executive it was with the intention that he would relocate to London.
"When personal circumstances prevented that from happening, he agreed to take on the role for a limited period during which he would commute between London and Sydney, and in which we would deliver some key strategic changes to Dual.
"In the past two years Damien has completed a comprehensive restructuring of Dual International, welcomed new capacity providers on board, and led the diversification of Dual's product portfolio."
He added: "Shane's experience as chief executive of a large insurer and his technical expertise as a chief underwriting officer make him ideally positioned to lead Dual into its next phase as we continue to build a leading international underwriting agency."
Before joining Dual in July 2012 Doyle was chief executive of Zurich Australia.
Coates said: "David and I identified and recruited Shane to join Dual to succeed me once the changes were complete. These changes have delivered both significant strength in infrastructure and a greater balance to the group."
Doyle added: "I'm thrilled to have the opportunity to lead such a dynamic organisation. As chief executive and group chief underwriting officer my focus will be sharply on the delivery of strong technical underwriting and specialist product expertise across our global operations."