Ecclesiastical helped by improved investment returns and withdrawal from unprofitable lines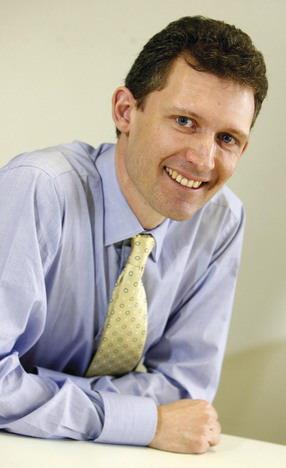 New Ecclesiastical boss Mark Hews (pictured) has hailed a return to profitability for the specialist insurer's UK GI division in the first half of the year.
Gross written premium dropped to £153.8m in H1 2013 (H1 2012:£177m) after it withdrew from unprofitable lines, but pre-tax profits were up 205%to £24.4m.
Its combined operating ratio in the UK improved from 100.2% to 95.6%.
Group chief executive Mark Hews said the pre-tax profit was "ahead of expectations" and put the improvement down to better underwriting in the UK and a strong investment return.
Group COR
However at group level Ecclesiastical's COR was 106% (H1 2012: 109.9%) after the insurer was hit by big payouts following floods in Queensland and Calgary.
"We still have challenges in a few areas and the positive results have, to some extent, been offset by our liability book, both in the UK and Ireland.
"We continue to take significant action to improve our liability position and expect to start seeing improvements in this area going forward," Hews said.
"Overall, I'm pleased with the results and the progress we've made in the last few months. We are very clear on the opportunities and challenges ahead and are well positioned with a new leadership team to pursue these opportunities with vigour. I'm confident this will allow us to give even more to our charitable owner and other worthy causes in the future."
Investment returns up
Investment returns outperformed the market to grow 48.9% to £33.2m.
"The optimism that drove investment markets in 2012 carried through into 2013 as investors continued to rotate into risk assets and that has enabled us to achieve better returns than expected.
"Our team continues to successfully raise the bar of ethical investment in the UK and has once again picked up numerous industry awards in recognition of its long term outperformance," Hews added.