But group returns to underwriting profit of £9.2m from an £8.2m loss – the best for five years.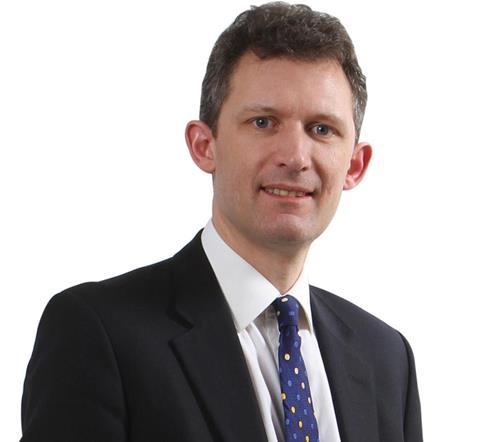 Ecclesiastical UK's general insurance business has reported flat underwriting profits of £9.8m for 2014.
Its general insurance (GI) gross written premium fell by 16.3% to £328.6m in the same period when compared with £392.6m in 2013.
However, the specialist insurer's UK GI combined operating ratio (COR) improved by 1.2 percentage points to 94.1% in 2014 (95.3% : 2013).
Ecclesiastical Group chief executive Mark Hews said the insurer's liability performance had improved "markedly" in the year.
But added it was offset by an anticipated increase in abuse claims from the different types of premises it insures, which include care homes, youth clubs and educational facilities.
He added: "[This is] an area where we have also developed extensive safeguarding protocols to protect vulnerable lives to the maximum extent possible."
"As the largest insurer of Grade I listed buildings in the UK, many of which are irreplaceable, we continue to invest significantly in extensive risk advice and support to help protect our nation's heritage.
"This approach reaped benefits in 2014 when our UK general insurance business produced a COR [combined operating ratio] of 94.1%, despite the storms and floods at the start of the year."
Group performance
Ecclesiastical's results at group level reported a fall in pre-tax profits.
In the 12 months to 31 January 2015 profits fell 27.9% to £48.2m (2013: £66.9m) .
Group turnover also fell 16% to £350.7m in 2014 (2013: £417.9m).
However, the group returned to an underwriting profit of £9.2m from an £8.2m loss in 2013 – the best for five years.
The group COR also improved by 7 percentage points to 95.9% from 102.9% in 2013.
Despite the strong underwriting results, the insurer said the performance was offset by a return to lower and more "normal" investment returns of £37.8m in 2014, a 48.7% drop from the £73.8m it achieved in 2014.
In 2014 the insurer exited unprofitable lines of business, including some parts of the care home market, and a number of smaller business lines, including motor and wedding insurance as it tried to improve its underwriting performance.
Hews added: "Last year was a watershed for the group, and follows a number of very difficult decisions we made in 2013.
"These are an extremely positive set of results for our group, which show how the work we have undertaken to re-focus and re-shape our business in recent times has put us in a strong position for 2015 and beyond.
"Profit before tax of £48.2m is a good outcome, underpinned by transformed underwriting profits, the best for five years, despite the extensive storm and flood damage early in 2014. Profit before tax is below that reported last year due to a more "normal" investment return."
Join the debate in our new LinkedIn specialist discussion forums