Esure reports growth in both motor and home business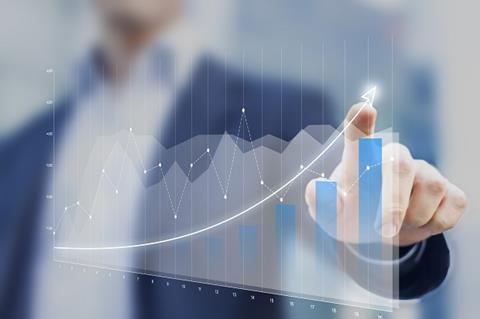 Personal lines insurer Esure has continued its expansion plan with 16% growth in gross written premium (GWP) in the first nine months of 2015.
Chief executive Stuart Vann said that the company expects GWP growth to be at the upper end of its expected range of 13% to 18% for the full year.
Esure nine month 2016 revenues
| (£m) | Nine months 2016 | Nine months 2015 | Change (%) |
| --- | --- | --- | --- |
| Group GWP | 499 | 430.5 | 15.9 |
| Motor GWP | 430.6 | 364.1 | 18.3 |
| Home GWP | 68.4 | 66.4 | 3.0 |
| Additional services revenue | 80.6 | 77.9 | 3.5 |
He said: "Assuming favourable market conditions continue, we would expect to continue to see attractive rates of growth in the coming periods."
Esure's GWP for the current nine month period was £199m, compared with £430.5m in the same period of 2015. In the third quarter alone, the insurer grew premiums by 15% to £178.6m (Q3 2015: £155m).
Motor leads way
The GWP growth has been driven by Esure's motor book, where rates have been increasing. Motor GWP was up 18% to £430.6m in the first nine months of 2016 (nine months 2015: £364.1m). In the third quarter alone, motor GWP grew 18% to £154.9m (Q3 2015: £130.8m).
Vann said: "Rates in motor continue to be favourable and we are making good progress on our strategic initiatives to grow our business.
"In particular our underwriting footprint expansion, which supports our growth ambitions, and enhanced customer contribution modelling in motor are delivering promising results."
Growth was more muted in Esure's home business because of heavy competition. Home GWP increased 3% to £68.4m in the first nine months of 2016 (nine months 2015: £66.4m). In the third quarter alone, the home business shrank by 2% to £23.7m (Q3 2015: £24.2m).
Vann said: "In home, the market remains competitive. This, coupled with the weather costs incurred earlier in the year, mean we continue to manage the portfolio accordingly, not pushing growth when we don't believe it is profitable to do so."
Esure demerged from price comparison site Gocompare on 3 November.