Esure chief executive responds to criticism about strategy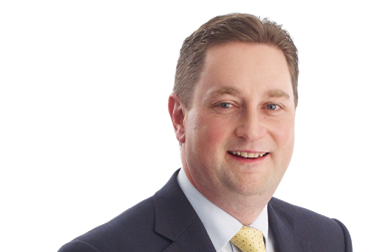 Rate rises in personal motor will continue despite political pressure for insurers to curb them, according to Esure chief executive Stuart Vann.
He has also hit back at criticism of Esure's expansion strategy.
Speaking to insurance Times about Esure's nine-month results, in which the company reported 16% premium growth on the back of rising motor rates, Vann said: "We feel very positive about the future and there is strong growth opportunities within the motor portfolio that we are taking advantage of.
"I personally don't see the rating environment being anything other than positive in the immediate future."
Claims inflation
Personal motor rates have been rising throughout most of 2015 and all of 2016 so far. Many believe the price cuts made in 2013 and 2014 in response to the introduction of legal reforms designed to curb spurious bodily injury claims were too deep. Since then, many insurers have complained about claims inflation caused by more miles being driven and higher repair costs.
Vann says: "When you have got claims inflation flowing through that is running ahead of the normal 4% to 5% mark, premium rating has to keep ahead of that to keep the market in an appropriate position."
Esure's 16% growth in gross written premiums is a continuation of the insurer's stated aim to grow its book. As part of this, it has expanded its appetite for aggregator business. Its quotability rate, which indicates the proportion of quotes it issues to aggregators, has increased to around 55% from 40%.
Strategy defence
The company has come under fire for its expansion strategy. In a research note published on 26 October, investment bank Berenberg's insurance analysts described Esure's expansion as "a risky strategy" and added: "[We] believe it has contributed to a worsening combined ratio."
But Vann dismissed the criticism, insisting the company selects risks carefully.
He said: "You test and learn to start with. Once you get comfortable with the risk mix and the contribution you can deliver from that you can write more volume.
"All these things coming together for us as a business are enabling us to deliver that positive outcome, which is good, strong growth."
He added: "We do this in an appropriate way. We don't put the book at risk. We do enough to start with to get the learnings and we accelerate it over time."