CII marketing director Ian Simons details what we know about the new apprenticeships levy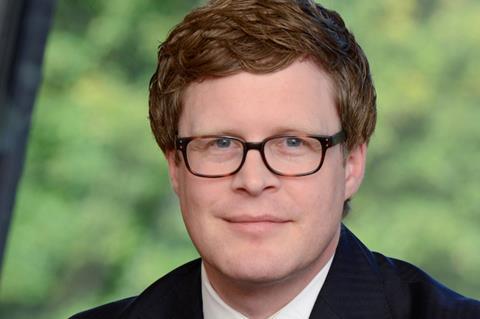 It is now only five months until the Apprenticeship Levy will have to be paid by all businesses in the UK with a payroll over £3m. Recent government guidance has clarified some (but sadly not all) the facts all businesses need to know in preparation.
Funding apprentices with prior qualifications
For many businesses, apprenticeships not only present an opportunity to attract and develop new talent, but also up- or re-skill your existing workforce. The government has listened to employers who wanted flexibility to use funds for apprentices with qualifications at the same level or even higher than the apprenticeship, e.g. graduates. They have now confirmed that it will be possible to support any apprenticeship at the same or even lower levels than previously held qualifications, as long as the content of the training is "materially different".
Non-levy-paying employers
For employers with payroll below £3m, the Government will provide 90% of the cost of the apprentice's training in what they call a "co-investment". For SMEs taking on 16-18 year old apprenticeships, the government will pay 100% of the training cost.
Key dates
The new funding system applies to any new apprentice starting from 1 May 2017, even though the Levy itself comes into effect from 6 April 2017 and confusingly funds will only appear in employers' digital accounts at the end of May. Where the employer does not pay the levy, and will therefore not have a digital account, training providers will claim directly from the government. In order to access their levy pot, it appears employers will need to sign a contract with the Skills Funding Agency. Levy payers will have up to 24 months to use the funds built up in their digital accounts. This also applies to the 10% top-up they will receive from the government. From 2018 it is intended that employers should be able to transfer up to 10% of their annual funds to other employers or Apprenticeship Training Agencies, with the intention of helping firms to support their supply chains. The CII has proposed a 'buddying' system for insurers to have an option to share funds with brokers.
Scotland, Wales and Northern Ireland
Companies will have to pay their levy based on their total UK payroll, however they are currently only able to recoup the levy against apprentices who live in England. The devolved regions are expected to set out their plans for the levy later this year.
These are only a few of the key recent clarifications on the scheme.For a more complete overview, go to the CII's online apprenticeship toolkit at www.cii.co.uk/apprenticeships