Compliance is key when it comes to ADAS, says AutoWindscreens managing director Rupert Armitage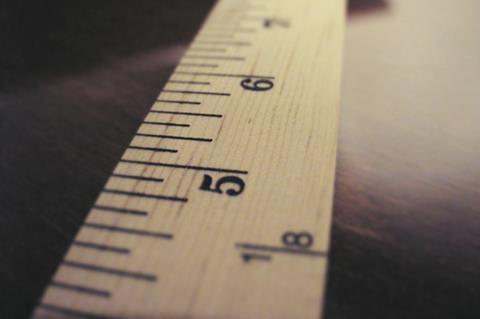 As an industry we are at a crossroad. Seemingly at loggerheads over ADAS, a never ending blame game has, for too long, been at the forefront of any discussion regarding the correct procedures for recalibration and the associated costs. What is clear to me following the webinar is that most are, in fact, coming at this from the same point of view. We need to work more closely together to have a better understanding of this rapidly advancing technology. Ultimately, we are all looking to find a solution that works for us and our customers.
One of the main themes that comes up time and time again is that the vehicle manufacturers aren't doing enough, but should they be criticised for wanting a recalibration solution that doesn't compromise the safety or quality of their vehicles?
A recent article on GlassBytes cites the tools needed and the proper environment before you even begin the recalibration. Including a 'clean, level floor at least 30 feet wide', it also details the lighting issues as 'sunlight can affect the camera and bend the signal'. I fail to see how any technician using an aftermarket tool could possibly meet these requirements performing a recalibration on someone's driveway and that is only for a static recalibration.
By openly communicating and voicing our mutual concerns we are in a far better position to collectively find the holy grail of ADAS recalibration. In my opinion this is still working with the vehicle manufacturers directly, using the most up to date technology available, using OEM glass, and recalibrating the vehicle in controlled conditions, thus ensuring that the vehicle is returned to the customer working exactly as it was originally intende
In March this year Thatcham released an assessment of ADAS calibration systems and process management citing its concerns about third party aftermarket tools. Thatcham declared in the report that recalibration aftermarket tools "do not cover all vehicles in the UK car parc… Also, the aforesaid systems do not calibrate all of the ADAS components that might be found on a particular vehicle, for example they may calibrate the front camera but not the radar."
The report highlights the numerous implications that may compromise the claims experience and safety of the customer, from not being able to recalibrate certain makes and models to out of date and incompatible technology with the vehicle's ADAS features.
Currently, cost saving appears to be the defining factor in ADAS recalibration, however, having seen the requirements to recalibrate first hand in the dealerships, I am certain that before long the only method of recalibration that is compliant will be through direct partnerships with the vehicle manufacturers themselves, a method that Auto Windscreens has pioneered and has been officially endorsed by Volkswagen Group, Toyota and Mazda, amongst others!
There are many elements under scrutiny including the use of non manufacturer approved glass, often imported from the Far East which does not have the same transparency or audit trail through manufacture or distribution. Using this type of reverse engineered glass, of course, reduces the cost to the insurer but will not be recalibrated by any vehicle manufacturer dealership due to its non-approval. Therefore any business providing a glass replacement and recalibration service using non OEM glass will, by default, have to use the aftermarket tool.
There's no denying that this is a cheaper method, however, there is thus far little research into the potential consequences of the compatibility of non OEM glass with ADAS features, although we have visibility of case studies that confirm our concerns
If we open up this debate and work together to find a 'standard' method then I believe we are in a far better position to get a handle on associated costs.
There are obvious benefits to this such as transparency on costs up front, especially for insurers. Currently, for those with a diverse or high end book not covered by the aftermarket tool, they can expect substantial post recalibration costs anyway as the customer will need to pay for a genuine OEM piece of glass and recalibration in the vehicle manufacturer dealership up front and then claim it back. This is not the customer journey we would want to deliver
We also know that the vehicle technology is updating on a daily basis and I never want to be in a situation where one of my technicians has signed off on a recalibration on somebody's vehicle and then, God Forbid, an accident occurs because the customer is relying on systems in the vehicle that have not been recalibrated correctly.
The landscape is moving at such a rate that at the beginning of the year we predicted that 5% of our business would include ADAS. It is actually nearer to 25% and growing. Anecdotally, by December this year 80% of new Fords on the road will also include at least two forms of ADAS technology in order to be compliant with the new 5* NCAP Safety rating requirement.
ADAS systems are designed to save lives and reduce accidents and limited evidence so far would suggest that vehicles carrying ADAS do have less accidents and fewer impacts therefore ultimately reducing claims!
I'm the last person to advocate drivers being over reliant on ADAS but we know logically that this is inevitable. When we're looking at ADAS in terms of claims we all need to work together with the full implications of what we're dealing with. It's not just a question of cost, it could be a matter of life or death.