Insurers and lawyers have mutual interest and shared concerns when it comes to injury claims, says Carpenters director Donna Scully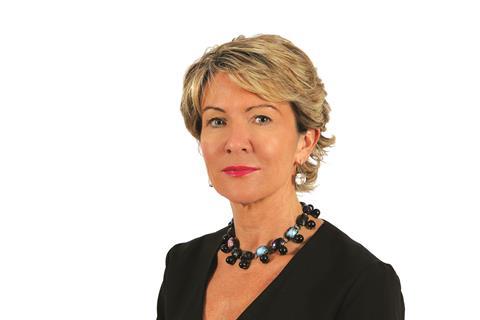 Looking in on the debates within the claims market, an observer could easily be forgiven for thinking that the sector is constantly at loggerheads, tormented by irreconcilable differences between insurers and lawyers.
The reality is somewhat different. There are certainly distinct areas of profound disagreement, but there are also swathes of common ground, born out of mutual interest and shared concerns.
Not for the first time, this positivity was much in display at the most recent meeting of the Insurance Times Roundtable group.
Everybody present agreed that it would be in all our interests if the whiplash reforms, in whatever final form, are implemented as a coherent and integrated package of measures. There was equally regret that, unfortunately, they are not going to be.
There appeared to be general agreement that the reforms appear to have been rushed in their development and a recognition that there will be some rather unpleasant, and uniformly unwanted, consequences.
There is an appetite across the sector for meaningful collaboration on areas such as strengthening CMC regulation, cracking down on cold calling, limiting the role of McKenzie friends in PI claims, enhanced powers for the SRA and minimising abuse of the system in credit hire and rehab. In a discussion around Legal Expenses Insurance, there was a general feeling that it could be the answer, if properly underwritten, to give people access to good legal representation in the future, but no-one yet had any real idea about how it might work. There is agreement that David Hertzell's Insurance Fraud Taskforce must not be allowed to wither away.
This mood of collaboration is obviously very welcome, but it is tinged with a sense that we all arrived at these positions some time ago but we've yet to make much progress. Or more specifically, the Government has yet to make progress.
Once the ballot papers have been counted, the politicians return to the business of governing and the Government's legislative programme resumes, it is imperative that we work together. Whenever possible, we must collectively push and cajole a government to make decisions and act on some of these important areas. MoJ officials certainly appear keen for us to do so.
I believe that we must focus on the best interests of the genuine customer. There should be sustainable business models that provide value for customers. We should aim to have a clean and comprehensive end to the value driven claims market. A rushed process, with an uncertain outcome, is certainly not in the best interests of `anyone who buys compulsory motor insurance.
We can work positively together to alleviate some of the most unwanted consequences, but I still deeply regret that it is the good that are set to be disproportionately punished by a set of reforms that should be targeted solely towards the bad.