Polaris sales and marketing manager Phil Nunn on why the company's e-commerce portal is at a tipping point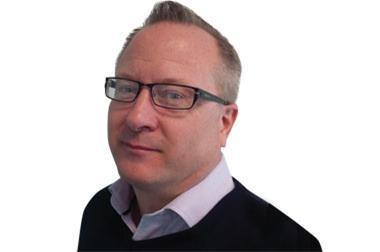 In our chairman's introduction to the Insurance Times
E-Trading Survey Report, he describes Polaris's imarket
e-commerce portal as being at a "tipping point" – that is to say it is where an unstoppable change takes place – and we thought it was worth explaining why we believe this to be the case.
In the last three years, we have seen an average of 80% year-on-year growth in held policy count and we plan to reach 250,000 policies this year. We have also gone from two to four integrated software houses and seven insurers all trading on a full-cycle basis.
And the traditional package products of Shop, Office, Tradesmen and Property Owners are now being supplemented by Mini-Fleet and Complex Commercial Package offerings. All of which leads us to expect quote volumes to surpass 3.5 million in 2016. But volumes are not the only measure.
Another definition of the phrase tipping point is "where the development is no longer strictly under the control of its owners". In the early days everything delivered on imarket was prioritised by its funding insurers. But today most of the new development activity ideas are coming from brokers.
During 2015 we worked with over 250 brokers, some large, some small, at workshops that Polaris facilitated in conjunction with software houses and insurers. These events invite brokers to tell us what's working and what isn't and what else they would like to see being provided. As a result, our development book of work for 2016 and 2017 is almost exclusively a consequence of the feedback received in these sessions.
Some of the development areas will resonate with the broker feedback in this survey. For example, we will be tackling how to improve referrals and introducing new business classes such as cyber insurances.
We are also looking into the feasibility of reducing the size of quote data capture sets by using third-party data. And to help improve the ability for brokers to compare insurer products we are working with insurers and software houses to make the quotation notes easier to read and compare.
Tipping point or no tipping point, we won't rest on our laurels. And as long as we keep doing the right things, listening to brokers and responding – then we should be on the right path.