Manchester Underwriting Management chief executive charles manchester on brokers' use of unrated insurers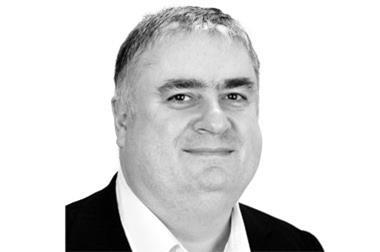 Every now and then the insurance world gets animated on the subject of unrated insurers. The cause is usually an unrated insurer failing, leaving clients stranded without cover and brokers running around the market trying to replace policies and praying they're not in the firing line.
Of course, insurers start to behave badly before they go bust. In recent years, excitement has often related to UK solicitors' professional indemnity (PI), and passported insurers from Gibraltar, Latvia and Iceland.
But unrated insurers are still out there and it's not really about solicitors' PI. Both rated and unrated insurers can fail, but history has shown that unrated insurers have a higher propensity to fail than rated insurers. In such situations a customer may be able to get some protection from the Financial Services Compensation Scheme (FSCS), but the FSCS is no panacea. After all, customers normally buy insurance for peace of mind.
Now, there is a place for unrated insurers, particularly in high-volume, low-value, short-tail business. And some unrated insurers will have great reinsurance protection … but neither the customer nor the broker can ever really know the reinsurance position and be sure it doesn't change; moreover, it's not a policy that the customer can claim from.
I really worry about the use of unrated insurers, especially for long-tail business, like liability, when the insurer will need to be there years into the future. What is a broker's rationale when using one and is this communicated to the customer? Is an alternative from an unrated insurer offered to the customer?
If the insurer goes bust or just gets awkward with claims, it's the broker's and our industry's reputation that is tarnished, regardless of the legal liability situation.
And, honestly, is it really impossible to get a decent quote from a rated insurer in the softest market that any of us can remember?
This is a topic that will continue to be debated, but perhaps the new focus on responsibilities that comes with the Insurance Act will make clients and brokers focus on what real benefit there is in placing business with a market that may be there today but possibly not tomorrow.
Charles Manchester has 35 years' insurance experience, both broking and with insurers. In 1997, he founded Dickson Manchester & Co, a wholesale Lloyd's Broker and underwriter that he sold to HCC in 2003, later becoming chief executive of HCC's UK insurance companies and active underwriter of its Lloyd's syndicates. In 2009, Charles founded Manchester Underwriting Management Ltd.