Willis Towers Watson Networks managing director Sara Fardon on how change offers opportunities that brokers need to seize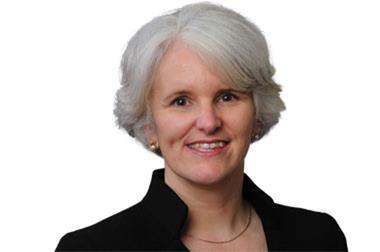 One thing an insurance broker can be assured of is changing times. Brokers who move with the times and adapt their processes and business outlook are the ones who benefit. They shape the way they do business and use technology creatively to meet the needs of their clients efficiently and effectively.
From Edward Lloyd's coffee shop in 1688, through to today's aggregator websites, the modern insurance broker needs to consider how to combine tradition and technology to respond and deliver to individual clients' demands.
The modern insurance broker must be:
a networker to empathise, win business and keep clients;
a 'techy' to ensure that websites, communications and back-office systems all work and stay up to date;
an adviser who clients trust in the cover sold to them;
a marketer to drive business, and understand and deliver clients' needs;
a negotiator to obtain the most suitable rates and prices from insurers;
a personnel manager to handle teams as they grow and change;
an accredited professional who clients can trust to give best advice; plus a lot more.
How do you make your working life easier, continue to grow your business and stay ahead of the competition?
Own your technology strategy
Clients' expectations have never been higher. They are easily and quickly informed and in touch via the mobile devices we all now carry around – over 6.5 billion worldwide. You cannot leave your technology strategy to someone else. As a business owner you have an obligation to be informed and be able to lead from the front in how you shape your business and inform your clients.
Technology is opportunity; embraced it can radically change the way you work, saving you time and making your life simpler. It frees you from the mundane to concentrate on what excites you, why you started your business and what you need to make your business grow. Embracing new ways of using technology, adopting new practices and offering your clients new solutions to engage with you can save hundreds of man hours per day.
With change also comes opportunities:
The global cyber-crime insurance industry is estimated to be worth around £55.6bn.
Drone insurance is now needed for logistics and delivery.
Have you considered how you could insure a driverless vehicle fleet or who to ask for advice?
The insurance industry has already seen the impact on and benefits that telematics is bringing to motor clients, not only in policies, but, importantly, in cutting claims.
Technology has changed how we all work. Email is the prime communication tool and we can work globally, from a single office. We can carry out business 24/7 because of technology. The secret is to understand it, manage it and be in control of it.
All businesses benefit from help and support; a network gives the opportunity to access that help and support as and when you need it, without committing to increasing core costs. Marketing, training, compliance and IT are areas that you could access that help your business.
Expertise offered can range from helping companies understand their technology needs to help processes run smoothly to presenting a website to stand out from competitors or even how to increase sales opportunities.
Your website is your doorway to the world and should always be open and welcoming. If you think of the interview maxim, 'you only get one chance to make a good impression', how you look online is exactly the same. Then you have to consider how you link or tweet.
You are not alone
With so much information freely available it is easy to feel alone in business, with big decisions to be made, costs that are incurred, and people demanding your time. How do you know you are doing a good job? What measures do you have to get that confirmation?
Management information keeps you on track of your practical business, sales pipelines, business performance, etc. Analytical business benchmarking gives an overview of where a business stands.
You already use e-trading platforms; now you are able to, via your personalised mobile app, offer clients a solution to carry policy documents, capture claims information and even to recommend you to others in a fast and effective manner.
Being part of a network means you can call on the expertise your business needs when you need it; use it to your advantage.
Release the Technology Tamer within you! Come and meet our team at our Manchester Open Day on 11 May to find out more about how Willis Towers Watson Networks can help you grow your business. Find out more at Willisnetworks.co.uk.
Sara Fardon's 28 years in the insurance industry include both network and insurer experience. Sara is FCII qualified, a Chartered Insurance Broker, Chartered Manager and Fellow of the Chartered Management Institute.