Innovation Group marketing director Stacey O'Connor on evolving the insurer business model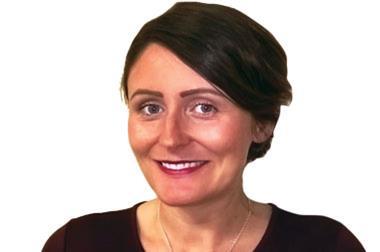 Insurers have embraced the concept of innovation. Some are fostering connections with the fintech start-up community. Some have partnered with large technology firms. And some have set up their own innovation labs to develop and test new ideas. But while the industry is willing to innovate, scepticism remains as to how this will translate to the bottom line.
A few weeks ago, I attended the demo day of the first ever insurance start-up accelerator organised by Startupbootcamp Insurtech. After one of the companies, Domotz, delivered its presentation, another attendee leaned over to me and said: "They don't have an insurance proposition."
Domotz sells a small black box that collects data from any and all Internet connected devices around the home. Tellingly, Domotz wasn't pitching for investors. It was pitching for insurance partners. Whether it has a clearly defined insurance proposition or not, insurers should consider partnering with Domotz. Not because of its technology, but because of the bigger and more far-reaching opportunity it represents.
Technology v processes
Start-up accelerators tend to focus on new technology, while the insurers themselves seem to be focusing on improving processes such as optimising the customer experience, for example.
Yet there's a third approach to innovation that would have a much bigger potential impact on an insurer's bottom line than just technology or process improvement.
I'm talking about evolving the typical insurer business model from one of reactive repair and resolution to one of preventative action and risk management. At Innovation Group we help insurers handle claims, and we often see the same problems again and again: frustrated consumers, and disputes over responsibility and claims values.
Prevention is better than waiting for a claim
But what if, rather than waiting for someone to make a claim, insurers could use this new technology to focus on prevention instead? Say a home insurance customer's freezer breaks down, leading to structural water damage. The insurer has to shell out on the repairs. When the insurer raises the premium at renewal, the customer gets irked, goes to a price comparison site and switches to a rival insurer charging £40 less. The insurer has not only paid to repair the damage, they've also lost a customer, and must now bear the additional cost of replacing them.
The Internet of Things means insurers don't have to work this way anymore. In a connected home, insurers could interpret the data to alert householders before any real damage is done. The insurer saves itself the repair cost, and its customer is likely to stay with them.
The potential benefits are clear. Imagine moving from being a grudge purchase, only contacting customers when things go wrong, to becoming a valued adviser, there to avert problems and keep customers safe. That would reduce costs, improve processes and be genuinely customer-centric.
And aren't these the fundamental goals of innovation in insurance?