Accenture's managing director, head of insurance, UK & Ireland, Matthew Hutchins on how insurers need to understand customers' needs and get better at providing for it in a digital world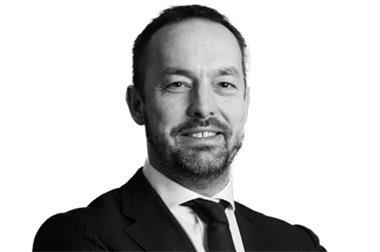 Fintech is pervasive in banking and capital markets – as a competitive force and a source of collaboration. Now the same trend is playing out in insurance. In 2014, technology companies targeting insurance (insurtech) received less than US$800 million in funding.
A year later they attracted three times that amount. This new dynamic threatens established industry players that are, in the main, still tied to business models based on pooling risk, calculating average pricing and generating gross premium income.
Disruptive 'insurtechs' are using digital technologies like wearables, smart objects and connected cars to transform insurance. In parallel, the 'GAFAAs' (Google, Apple, Facebook, Amazon and Alibaba) are having a profound impact. These digital-born behemoths are adept at leveraging data to offer personalised services, and they're resetting the benchmark for customer experience.
'Liquid expectations' are a defining trend. Customers measure the quality of services they receive from one sector against experiences in another. Google can provide an integrated experience, with a single log-in, across myriad devices and products. So why can't insurers?
That's not the only challenge. Accenture's UK Financial Services Customer Survey 2016 shows that only 20% of consumers trust insurance companies. The figure is even lower for insurance brokers and financial advisers, at just 17%. So what can insurers do to remedy the situation?
Insurers need to learn from the GAFAAs: understand customers' needs and get better at providing for it. Our research clearly shows that customers are clamouring for relevant products, seamlessly delivered across digital and physical channels. Digital is not a replacement for face-to-face interaction. People making long-term financial decisions want a human face to advise them.
Product consolidation and simplification is another priority. We found, for example, that 37% of consumers would consider using a life insurer that could cover all their life insurance and retirement needs with one policy. It also pays to understand which segments are most open to digital interaction. The prime candidates are customers holding a sophisticated blend of financial products. They're more engaged and more digital. The bad news? They're also harder to please and less loyal.
The priority must be to understand how to create and deliver customised products. Access to customer data will be essential. So will be the analytics capabilities that can drive insights from that information. As they drive towards securing these capabilities, firms will stop viewing insurtechs purely in terms of competitive threat. Collaborations with these new players will be key to achieving relevance in the new digital marketplace.
Read Accenture's 2016 FS consumer survey report here
During his 20 years with Accenture, Matthew Hutchins has worked extensively across the insurance sector. As well as leading the Accenture insurance business in the UK & Ireland, he leads its relationship and work with a major global broker.