Leigh Kendall, chief executive of Leisureinsure on how cover for theme parks, adventure parks, fairgrounds and zoos is being brought into the digital age
Modernising leisure park insurance - Leisureinsure, Leigh Kendall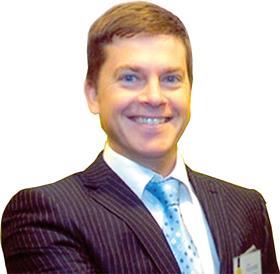 A malfunction in the Big Dipper rollercoaster at London's Battersea Park stands as the deadliest roller coaster crash in history. The rope taking the cars up the hill snapped, causing several cars to quickly roll back down. Five children died and 13 others were seriously injured.
That was in 1972; a different world to the one we live in today. News (particularly, bad news) travels globally, instantaneously. Rides are quicker and more extreme, so, when they go wrong, the result tends to be bad. Terrorism is more widespread, and arguably, more likely. What does all this mean for the theme park? Significantly higher stakes. How can someone managing a visitor attraction be expected to manage one of these catastrophes, if they're lucky enough to have never experienced one?
The upshot of this is that a much more sophisticated insurance programme is needed by the visitor attraction sector, as an off-the-shelf product is simply inadequate in this day and age. Someone running a mid-to-large attraction, such as a theme park, adventure park, fairground or zoo needs a product that not only ticks all the boxes on the standard covers you would expect, but also one that provides:
• Pre and post-loss legal and regulatory compliance advice and assistance.
• Expert third-party support. The first 48 hours post-incident are critical to protect visitors and minimise damage to the client's reputation. Crisis response experts must be ready 24/7 to guide and support a client the moment an incident takes place.
• Risks such as terrorist attack, kidnap, child abduction, hostage taking, workplace violence, security threats, denial of access and incidents of ride failure causing injury need a policy specific to visitor attractions.
• Covers for a wide range of losses and terrorism-related scenarios including; active assailant, loss of attraction (including incidents within 1km of the visitor attraction) and business interruption.
• Pre-loss advice, in the form of a leading-edge app, gives a client a bird's eye view of their operations, enabling them to take greater control of key safety, maintenance and security procedures, reducing security errors, defects and lapses.
The cover we offer, for mid-to-large visitor attractions, provides all of that. Plus it has the option of additional tailored covers, such as Closure by Competent Authorities, D&O (fees for intervention), Cyber, Contingency, Livestock (high value exotics and aquatics), Environmental and Product Contamination.

www.leisureinsure.co.uk