Toby MacLachlan, managing director at Ignite Systems, explains why it is important for software houses and brokers to create 'a marriage of equal partners'
Brokers are bombarded with messaging about how they should be embracing new technology, digitising their processes and upgrading their tools. But should they invest in the very newest software available?
The answer is yes, but there are a number of warning signs to watch out for.
What's wrong with new software?
According to English author Douglas Adams: "We are stuck with technology, when what we really want is just stuff that works."
He wasn't talking about insurtech for brokers, but he might as well have been.
Brokers want new tech, but first and foremost, it has to be reliable. New software is, by definition, unproven and hard to do well - as even the largest insurtechs, like Lemonade and Hippo, have discovered.
At conferences like Biba's annual event in Manchester, there will be companies promising to deliver products to market in days or weeks. Any company that has actually ever tried to deliver an insurance product knows it takes months to achieve this. And brokers know it too.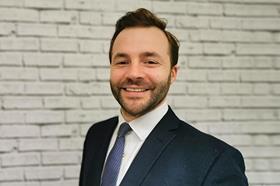 Overpromising and naivety are the first red flags for brokers to watch out for.
What's wrong with old software?
On the other hand, should brokers stick with well-known legacy systems? They certainly tick the reliability box, but they fundamentally lack the nimbleness of new insurtechs.
They often have poor digital offerings – such as customer-facing portals and apps – and changes take months. There is also a lack of differentiation because so many other brokers also use the same core system.
There are some bolt-ons available to legacy tech, but - as American educator Stephanie Pace Marshall said - "adding wings to caterpillars does not create butterflies".
Finding the right middle ground
The correct choice of tech for brokers is one that matches their own size and ambition.
For example, a medium-sized broker targeting growth should choose a medium-sized software house that is nimble, digital savvy and proven in the broker's chosen lines of business.
A startup broker might choose a startup insurtech, knowing that there will be growing pains on both sides, while a large broker should choose a large tech company to provide a good match of impetus, compliance and expectation.
Broking and technology needs to be a marriage of equal partners.
Let brokers be brokers
Brokers are experts in broking, not technology. They don't need to become experts in technology. They need only to be an expert in what their particular unique selling points are, what processes they want to automate and where they want their business to be in the next three to five years.
Software providers should come armed with out the box solutions to match those visions. If brokers look for a good match of vision, personalities and scale, then they can't go too far wrong in choosing the right technology - new or otherwise.