Toby Harris, technology practice leader at Travelers, tells Insurance Times how contractual management delivers a competitive advantage for businesses
While it has become more challenging to find professional indemnity (PI) insurance, cover is available for businesses that effectively manage risks. Strong contractual management within a business can help – and improve our ability to defend an insured's claims in court.
Currently, having comprehensive contracts can mean the difference between finding cover and not. When we review contracts of a potential insured at Travelers, we look for several key provisions.
These include:
Arbitration clause: While some contracts attempt to restrict disputes to alternative dispute resolution (ADR), the potential benefits to ADR are only as good as the intentions of the contract's parties.
Conditions of customer acceptance of products or services: A contract should clarify when a product or service is considered accepted by the client, so we can defend claims for faulty work.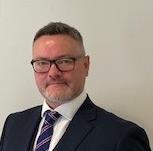 A good completion schedule accommodates project extensions if the customer requests mid-term changes, delays work, or if unanticipated problems generate additional costs or time.
Disclaimer of warranties: The contract should disclaim all warranties, including implied warranties of non-infringement, merchantability and fitness for a particular purpose.
Exclusive remedy: The insured may agree to correct or replace faulty products that do not perform according to specifications. A good exclusive remedy provides alternatives, such as repairing or replacing defective products at the discretion of the insured or customer.
Force majeure: This provision disclaims liability for breach of contract for events beyond the control of the parties, such as riots, fires or other disasters.
Entire agreement: The contract should supersede all prior statements or agreements, whether written or oral.
This can become critical when questions arise as to what was 'promised' during the sale or negotiation versus what was delivered pursuant to the contract.
Limitation of liabilities: This provision limits liability for damages - excluding injury or death - to the contract value or an amount based upon this. It could be based on the preceding 12 months' fees or, less desirably, the total contract value.
Limitation of liability for consequential damages: Without a limitation cap or disclaimer, we are less able to successfully defend our insured if they lose customers due to their failure to provide products to specification, for example.
Subrogation waivers and hold harmless agreements: Agree to these only after a legal consultation.
A subrogation waiver removes the right of the insured to have their insurer recover damages on their behalf. Similarly, a hold harmless agreement releases one or more of the involved parties from legal liability.
Higher premiums and deductibles can result from both, impacting not only the insured's PI insurance, but also their employers' liability, public liability and even property damage cover.
The harder the market, the tighter insurance terms and conditions will get. But when contracts contain the provisions listed here, we view risks more positively – and are more likely to be flexible with higher limits and keener breaks.
The information provided in this article is for general information purposes only. It does not constitute legal or professional advice nor a recommendation to any individual or business of any product or service.
Insurance coverage is governed by the actual terms and conditions of insurance, as set out in the policy documentation and not by any of the information in this article.