Adam Morghem, strategy, marketing and communications director at Premium Credit, explains the advantages of offering premium finance to customers
Over the last few years, life has changed significantly for us all. A series of landmark events - including Brexit, Covid-19, technology advancements, climate change and ongoing international trade wars - have impacted the way businesses and individuals function.
Society has had to quickly adapt to a wide range of challenging situations and circumstances, so mitigating risk has never been more important.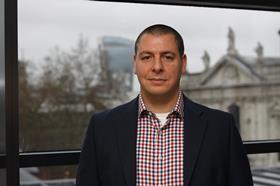 Against this complex backdrop, insurance continues to play a critical role in protecting businesses, commerce and the population in general - but is the right cover being taken at the right levels and is it affordable?
Insurance cover
Having inadequate or no insurance cover can prove costly, as many have found out.
The 2021 Premium Credit Insurance Index showed that almost one in 10 SMEs (9%) and 14% of consumers have, in the past five years, not been able to claim for damages because they were not insured or were underinsured.
For a business, working closely with a broker ensures all risks are identified and an appropriate insurance programme is in place to protect them should the unthinkable occur - but this comes at a cost. So, what options are there?
A growing role for premium finance
Whilst paying in full is available, premium finance is an increasingly attractive option for personal customers, SMEs and corporates that are looking to better manage the cost of buying insurance.
Generally, the market sees one in five customers selecting premium finance to pay monthly for cover instead of paying in an annual lump sum – this is a growing trend as premiums in many categories are rising.
Premium finance is an accessible, competitively priced payment option compared to other forms of credit, enabling customers to preserve working capital and ease cash flow.

Opportunities for business development
The use of premium finance is increasing across both personal and commercial lines, with growth being driven by the fallout from Brexit, Covid-19 and better offer rates at brokers.
At Premium Credit, we integrate our technology into partners' businesses to compliantly offer finance. We typically see penetration rates of over 40% with our partners in the personal lines market, while commercial line partner penetration rates reach more than 25%.
Our approach ensures great customer outcomes and provides significant business development opportunities for brokers, insurers and MGAs.
As well as increasing payment options and customer choice, using premium finance enables intermediaries to receive a percentage commission for every new credit agreement they set up for customers choosing to pay in this way.
Insurers and MGAs receive their full premium upfront in a timely manner, rather than having to collect from the customer through the policy year or account for delays in payments. It's a win-win situation for all involved.
Whatever the future holds, premium finance remains a strong option for those wishing to acquire insurance and is a business development opportunity for those supplying cover.