The deal will complete in the second half of 2022
International investment firm TowerBrook Capital Partners has today (3 May 2022) announced its agreement to buy Premium Credit from international private equity company Cinven.
Based in the UK, Premium Credit is a premium finance provider for both commercial and retail insurance products, it offers financing for the payment of insurance premiums.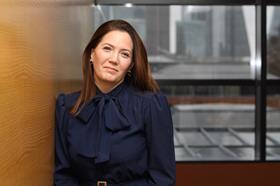 The business has approximately 400 employees and operated across a network of more than 3,000 partners serving 2.1 million customers.
Meanwhile, TowerBrook has expertise across fintech, insurance and specialty finance companies.
Joseph Knoll, managing director at TowerBrook, said: "We are very excited to have agreed to acquire Premium Credit, a high-quality business with strong prospects for continued growth.
"We have been hugely impressed by the company's technology platform, best-in-class management team and successful diversification into new product areas, and we believe that TowerBrook is well-placed to support Premium Credit with its next chapter of growth and success."
Some of Towerbrook's current investments include vehicle insurer, the AA, and claims action firm, Battea.
The details of the transaction are not disclosed, but completion of the transaction is expected in the second half of 2022. The deal is subject to customary regulatory and antitrust approvals.
Next chapter
Cinven has a track record of investing in the European Financial Services sector in segments including non-life insurance, through Compre, specialty financial services, through Just Group (formerly Partnership Assurance), consumer finance, through NewDay, specialist broking, through Miller Insurance Services and, most recently, wealth management, through True Potential.
The private equity firm, having identified Premium Credit as an attractive investment opportunity in financial services, purchased the finance provider via the fifth Cinven fund in February 2015. It has since worked closely with Premium Credit's management team to achieve strong performance.
Tara Waite, Premium Credit's chief executive said: "Cinven's support has allowed Premium Credit to deliver a once-in-a-generation upgrade in the technology platform that sits at the heart of our payments solutions business.
"As a consequence, the business has increased significantly its market leading position, through a truly differentiated, tech-enabled proposition for customers and partners. We are enthusiastic about the next chapter of our growth journey."
For Premium Credit this includes:
Significant investment in digital and the development of Premium Credit's technology infrastructure to create a flexible and scalable platform to drive the expansion of Premium Credit's client service proposition.
Leveraging data and analytics to improve client insights across its existing partners.
The roll-out of new products that are adjacent to Premium Credit's existing insurance premium finance offering, including school fees and tax financing, building on Premium Credit's core capabilities.
Implementing commercial and operational best practices to support sustainable through-the-cycle growth.
Rebecca Abrey, principal at Cinven, said: "Under Cinven's ownership, Premium Credit has benefited from significant investment in its digital capabilities and technology infrastructure, strengthening its client service proposition and leaving the business well positioned to continue to succeed in the future."
Meanwhile, Maxim Crewe, partner at Cinven, added: "Premium Credit has made great progress during Cinven's ownership period.
"The business exemplifies Cinven's strategy of identifying and investing in differentiated companies in the European Financial Services sector and supporting them to drive growth over the long term.
"We wish the business, Waite and the team great success in the future."