Jon Howells, chief commercial officer of insurance premium finance at Premium Credit, discusses how regulation will impact the implementation of premium finance in the FCA's fair value focused era
We shouldn't be surprised at the volume of regulatory activity around premium finance.
When sold to consumers, premium finance is a regulated consumer credit product. It's been regulated by the FCA since 2014, as well as the Office of Fair Trading (OFT) before that.
When sold to commercial customers, the FCA is right to remind us that the Principles for Businesses (PRIN), Senior Management Arrangements, Systems and Controls (SYSC) and Insurance Conduct of Business Sourcebook (ICOBS) all apply.
It's not as simple as treating personal lines consumers as regulated and commercial customers as unregulated, so what should the industry be looking out for?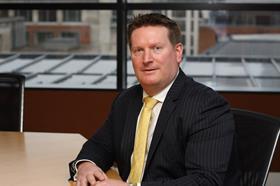 More regulation
In recent years, the volume of regulatory output around premium finance has increased massively.
There have been papers on the presentation of premium finance, thematic reviews, an assessment of creditworthiness - including affordability - Dear CEO letters, forbearance and coronavirus guidance and changes as a result of the FCA's fair value focus.
Yes, some of this work has proved to be more emotive than others - notably assessments of affordability.
I've lost count of the number of conversations I've had along the lines of: "doesn't the FCA understand that it's £400 to pay for compulsory motor insurance - the customer doesn't want a mortgage". Or, slightly more scientific: "CONC 5.2 talks to a reasonable assessment and there's scope for proportionality - doing a credit check for £400 for a compulsory motor policy is neither."
The Consumer Credit handbook (CONC) states what we all must do when providing premium finance and that underpins many of the recent updates and changes. These must be expertly actioned by specialists.
I'm in no way saying that this is or was the case everywhere, but for years, at some brokers and insurers, premium finance was run off the side of a desk in finance or operations. The situation has got better, but could every business name the senior manager responsible for premium finance?
The future
So, what does fair value and treating premium finance as an additional product mean for us all following the FCA's pricing rule changes?
Product reviews on an annual basis.
Clearer price presentation with a statement, where appropriate, that premium finance will increase the total amount payable.
Positive election to pay this way.
New reports to the FCA.
Many of the price presentation rules already exist. These changes are, or should be, small tweaks.
The new lens will be ensuring that all elements of the total price paid - be that for premiums, commissions, traditional additional products or premium finance - when added together represent fair value.
Outside of premium finance, everyone is busy preparing for the pricing remedies in January. It's going to be a busy 2022, not just for our industry itself but also for the FCA.
Affordability assessments are still being worked through and implemented by some - we're expecting to see an uptick in requests for forbearance as Covid-linked support measures drop away and the FCA's pricing remedies go live.
Overlay everything that is already in place with the new Consumer Duty principle about to be finalised, with six months or so to implement, and it's fair to say we aren't done yet with regulatory change.
One thing is for sure, the days of running instalments off the side of a desk should be long gone.