Broker chief executive describes new owner as 'perfect partner' to 'support our growth ambitions'
Australian broking and underwriting business AUB Group has today (9 May 2022) confirmed its planned purchase of Lloyd's wholesale broker Tysers for AU$880m (£500m).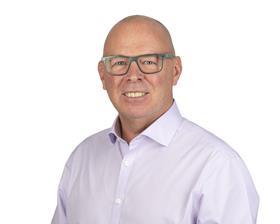 The binding agreement includes a potential additional deferred consideration of up to AU$176m (£100m), payable two years post acquisition completion – the transaction is expected to complete in the first half of 2023, subject to regulatory approval.
AUB Group's purchase of Tysers aims to strengthen its competitive position in the global insurance market, aligning with its overarching strategy to support clients with international placement needs, accelerate scale in its agencies and capture economics in the broking value chain.
In particular, AUB Group hopes that the London-based broker will help it design and deliver products for its broker and agency network, as well as assist the firm to set up new agencies and secure Lloyd's binders.
Mike Emmett, chief executive of AUB Group, said: "The acquisition represents an important next step in the AUB strategy to build out our client offering and risk expertise.
"Lloyd's is the largest insurance market in the world. Tysers provides AUB Group the ability to access a diverse range of risks and insurance types for our clients and broker networks in Australia and New Zealand, [while] also gaining the capability to accelerate the establishment of new agencies in these markets."
AUB Group plans to fund the acquisition through an equity capital raise of AU$350m (£199m), as well as by placing AU$176m of AUB Group shares with Tysers' vendor, Odyssey Investment Partners, and a new AU$675m (£385m) multicurrency debt facility – this will replace AUB Group's existing AU$250m (£142m) facility.
'Perfect partner'
Speaking on the deal, Tysers' chief executive Clive Buesnel added: "AUB is the perfect partner to allow Tysers to continue our proud history and support our growth ambitions.
"The strategic and cultural alignment is clear and we are excited about executing on future opportunities together.
"We are proud of our culture and track record and look forward to working collaboratively and innovatively with AUB."
As part of the deal, AUB Group has made a non-binding term sheet with PSC Insurance – this will see PSC acquire a 50% stake in Tysers' UK retail division, to form a 50:50 joint venture with AUB Group.
Tysers, which has 1,100 employees, is the sixth largest wholesale broker in the Lloyd's marketplace. It writes annual gross written premium of AU$3.6bn (£2.1bn).