The pair share the same fundamental values, says group chief executive
Aston Lark has today (3 May 2022) bought UKGlobal Broking Group.
UKGlobal Broking Group arranges insurance for several commercial sectors, including various specialist schemes, association partnerships, and private clients.
The national business is headquartered in Manchester, has ten regional offices and an "extensive international capability".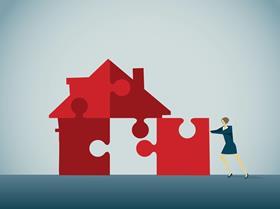 UKGlobal's management and team members will all remain with the business and the branding will also be retained for the foreseeable future as it continues its growth trajectory, bolstered by the scale and resources of Aston Lark and the wider Howden group.
Peter Blanc, Aston Lark Group's chief executive said: "I've known Nic Hamblin, Matt Bray, Phil Truman and of course Philip Hodson for many years. They are first class insurance brokers and have a true client-first ethos.
"They have built an outstanding business and we now have an opportunity to partner together to more than double the business again over the coming few years.
"I'm delighted that they have chosen to partner with Aston Lark and I'm so excited about what we will achieve together over the coming years. Welcome aboard to the whole UKGlobal team."
This purchase represents Aston Lark's 50th acquisition since its formation in 2018 and comes less than two weeks after it officially became part of Howden Broking Group.
Right cultural match
UKGlobal's Healthcare division offers private medical insurance solutions to businesses to protect employees and UKGlobal Group Risk offers group risk insurances and business protection insurance.
Matthew Bray, UKGlobal's group chief executive, added: "Finding the right cultural match has been imperative and in Aston Lark we have found an organisation that shares the same fundamental values that underpin our business and the way we care for our people, clients and insurer partners.
"We have enjoyed fast growth in the last five years and when Blanc approached us, it became apparent that a link-up would accelerate our plans and enable us to offer even more to our clients and team."
Echoing this, Phil Truman, chief executive of UKGlobal Risk Solutions, said: "We are joining a forward-thinking business with a remarkable array of capabilities which complement our aspirations.
"This opportunity will provide us with additional scale in corporate and international broking sectors and we look forward to collaborating with the wider group."
UKGlobal's executive chairman Nic Hamblin said: "This arrangement is an excellent fit."
Hamblin explained that he was delighted that the business will become part of a market-leading broker.
"I am very much looking forward to this next part of our journey," he added.
Meanwhile, Phillip Hodson, UKGlobal investor, said: "I am delighted that the top team of Bray, Hamblin, Truman and Stephen Proctor, our excellent chief financial officer, are taking the next stage of the business development with Peter, whom I know well from our previous roles.
"I believe the clients and staff of UKGlobal will benefit from this tie-up in the months and years to come."