How do brokers and insurers navigate the complex world of scheme compliance? Schemes have the potential to be a fantastic opportunity for brokers, allowing them to serve a niche affinity or defined customer group with a tailored, specialist solution. However, this outsourced world of insurers and brokers working together has strict regulatory compliance requirements.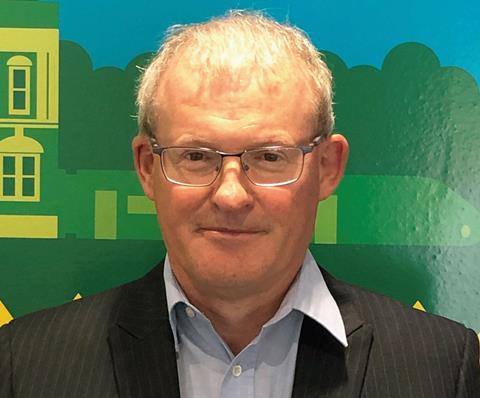 Ian Varney has been responsible for compliance at Aviva for nearly 20 years
Ian Varney is a 39-year Aviva veteran and the insurer's go-to scheme compliance expert. Having worked in underwriting and sales, Ian has been Aviva's compliance manager for nearly 20 years and has seen the regulatory landscape change considerably in that time. Here he discusses scheme compliance, what brokers and insurers need to do and what he believes the future will look like.
What is your role within Aviva?
As the scheme compliance manager at Aviva, my role is diverse and interesting with different projects and challenges. My number one priority is to make sure that all the 300+ broker schemes across Aviva's business comply fully with the FCA's regulatory requirements, as well as Aviva's own outsourcing and scheme management controls.
This involves working closely with our team of dedicated scheme owners to ensure that our outsourcing and schemes management framework is being adhered to and executed effectively. As the 'subject matter' expert for compliance and delegated authorities for Aviva's general insurance business, I also lead and advise on compliance matters for new scheme implementations, as well ensuring that risks on our existing schemes are identified and managed in line with Aviva's risk appetite.
This extends to ensuring that the right data is received from our scheme partners and subsequently fed into systems for key areas such as Pool Re, ELTO and exposure management.
What does the FCA expect from insurers and brokers alike when it comes to scheme compliance?
Back in 2015, the FCA published a report for Outsourcing in the General Insurance Market (TR15/7), which gave both brokers and insurers clarity on what's expected:
To fully understand the risks associated with outsourcing and have controls in place to manage those risks appropriately, with effective due diligence completed before any arrangements are entered into, with appropriate oversight throughout a scheme's life cycle.
Sufficient and accurate data to be made available to properly assess the outcomes for the end customer.
Any decision taken on the scheme proposition should take into consideration the impact on the end customer.
True schemes must be aimed at affinity groups or clearly defined customer groupings. Where bespoke products are used, the cover provided must clearly meet the needs of those customers. There must be effective product monitoring and review processes in place, and that both parties understand their respective roles and responsibilities in terms of achieving those objectives.
Ultimately, insurers and brokers should ensure no customer is disadvantaged by having their insurances managed in an outsourced model. They should receive 'outcomes' at least as good as they would if they were dealing with the broker/insurer in a traditional open market business model.
What does Aviva expect brokers to do to support scheme compliance?
One of the biggest values we add for our scheme partners is compliance support. It can be an extremely complex landscape to navigate, which is why we have dedicated scheme owners and compliance experts to allow brokers to focus on the day-to-day management and success of their scheme. However, the broker still has a part to play in satisfying both the FCA's requirements and Aviva's own controls.
At Aviva, we expect our scheme partners to:
Supply the right information and data at the right times.
Understand that while writing business as an outsourced model is rewarding, there is more oversight required.
Have adequate controls to manage a delegated authority (competent staff, controls around financial crime, regular reviews, data security, complaints handling, and so on).
Take regulation and compliance seriously – see the upside of doing things properly to ensure that the end customer is always receiving the best outcomes.
We work with scheme partners who see the benefit of a long-term, collaborative relationship with Aviva and whose values align to our own. This means we will always put the end customer first, so it's important that brokers have the right attitude to scheme compliance.
What about the future of scheme compliance?
I believe there will be a continued focus on outsourcing, especially in regard to growing concerns that insurers and brokers aren't recognising the delegation of authority as outsourcing. I think there are a few key areas that may come under the regulatory microscope:
Incentives: Are enhanced commissions reflective of the activity being outsourced? Are any pay ways further down the distribution chain appropriate?
Conflicts of interest: Are potential conflicts of interest identified and managed correctly?
Distribution chains: Is there any value in them for the end customer? Are brokers aware of the risks and managing them effectively? Are insurers aware of how they operate and if they're appropriate for the product?
Sub outsourcing: Does the broker have appropriate oversight in place? And does the insurer have processes in place to ensure this is being carried out effectively?
Complaints: Where complaints handling authority is outsourced, is there proper oversight in place? How does the insurer know that any complaints outside of the delegated authority are being passed on?
Product: Where a broker is operating as a 'co-manufacturer', are roles and responsibilities properly agreed between the broker and the insurer so that each party is aware of the part they have to play?
More generally, it's likely that we may see more consumer-type regulation come into the SME sector.
What are your top tips for brokers around scheme compliance?
My advice to brokers is to view compliance and regulation positively and to take it seriously. Outsourcing is a hot topic in regulation, but ultimately it's there to protect the brokers' business, the insurer, and more importantly, ensure that the end customer is always receiving the best possible outcomes.
It's also important that brokers work closely with their insurer partners too. Conduct regular reviews to identify where improvements can be made. Make sure that the impact to the customer is at the heart of every decision you make – if it's not going to positively impact them, then question why you're doing it.
Don't just rely on your insurer partner to manage the compliance for you. At Aviva, we see schemes as a partnership, so it's important that brokers keep their ear to the ground as much as we do. Make sure you're keeping an eye out for any regulatory/legislative changes that might impact you, and work in collaboration with your insurer partner to manage any required changes into your business.