If firms aren't transparent about data use, the regulator may step in
New FCA chairman Charles Randell (pictured) raised the prospect of new regulations for insurers and other financial services firms using big data and artificial intelligence (AI).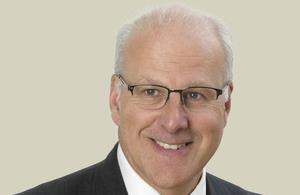 In a speech in London, Randell said insurers and other financial services firms must make clear to consumers how their personal data is being stored and used. And he added that if firms can't maintain transparency themselves, then the regulator may have to step in.
Firms should provide "short and readable statements which make it clear what firms will and won't do with their customers' data", he said.
"A number of firms do this already but many do not.
"Should all businesses have a data charter? Should these be developed through voluntary codes of practice? Will the industry take the lead or should they be a regulatory requirement?"
Subscribers read more: Data firms offer solutions for a fairer telematics future