Accounting firm predicts first home underwriting loss since 2007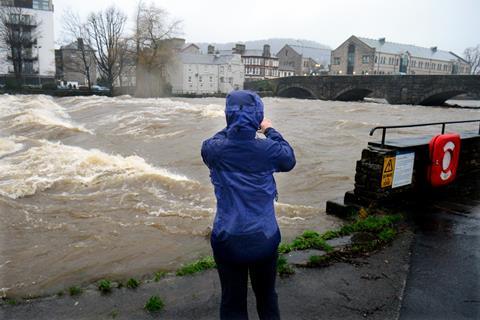 The UK insurance industry will report a collective home insurance combined operating ratio (COR) of 108% for 2015 because of December's heavy flooding, consulting firm Deloitte predicts.
The estimate is 16 percentage points worse than the 92% COR the industry reported for home insurance in 2014, and would be the first underwriting loss in home insurance since 2007.
Deloitte said there was still uncertainty about the estimate because the industry is at an early stage of assessing and settling claims from the flooding.
But it added that because every £100m of weather losses equates to a two percentage point increase in the COR, it is clear that home insurance will at least make an underwriting loss for 2015.
Rival accounting and consulting firm PwC has predicted that the flooding could cost insurers up to £1.2bn – excluding the effects of the most recent storm, Frank, which hit in the last two days of 2015.
Reinsurance broker Aon Benfield said that according to estimates in various reports, insured losses from the UK floods are expected to exceed £1.5bn.
Deloitte insurance partner James Rakow said: "Although the scale of the claims costs from December's floods are similar to those seen two years ago, the timing is very different.
"The 2013/14 winter claims were spread across two financial years and in spite of the £650m claims cost the home insurance industry reported profits in both 2013 and 2014.
He added: "There are still two months of winter weather to come and further flood warnings have been issued just this week.
"If January and February see significant flood and storm events this winter could be the most costly for the home insurance industry since the winter of the Burns' Day Storm in 1990."