DLG, Lloyds Bank, Aviva, RSA and AXA will be hardest hit by claims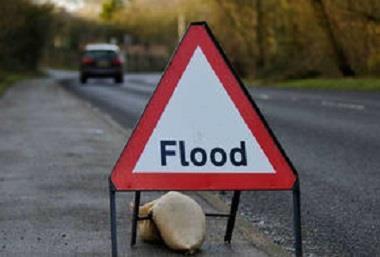 Claims from the heavy flooding that hit the UK in December will not halt the price cutting in UK home insurance, according to Moody's.
The rating agency expects claims from the floods to add 16 percentage points to UK insurers' collective property combined operating ratio (COR) and four points to their overall COR.
Moody's added that it expects insurers rather than their reinsurers to foot most of the bill.
It noted that Direct Line Group's claims estimate of between £110m and £140m was below the £150m point at which its reinsurance cover kicks in.
The ABI estimates that the floods will cost insurers £1.3bn, while accounting firm PwC has put the claims bill at £1.4bn.
Despite the hit to underwriting profitability, Moody's senior credit officer Dominic Simpson said: "We do not consider the flood-related losses as sufficiently material to halt the continued decline in UK home insurance premiums, which fell around 2% during the first nine months of 2015 for combined buildings and contents policies, according to the ABI."
Simpson said price competition in UK home insurance had increased because of increased capacity and a rise in the amount of household business bought on price comparison websites.
Simpson added that the Flood Re affordable flood insurance programme, due to lunch in April, could also pose pricing problems for insurers.
He said: "Underwriting margins risk being further hurt as insurers may struggle to adjust rates to adequately incorporate a levy fee for Flood Re and a rise in the insurance premium tax that began in November 2015."
Hardest hit
Moody's said it expected Direct Line Group, Lloyds Bank General Insurance, Aviva, RSA and AXA will be the hardest hit by the heavy floods that hit the UK in December, according to Moody's.
The ratings agency said this was because of these insurers' large personal and commercial property portfolios.