The industry has made huge efforts in the fight against fraud – one of its biggest challenges now is to communicate that to the public and would-be fraudsters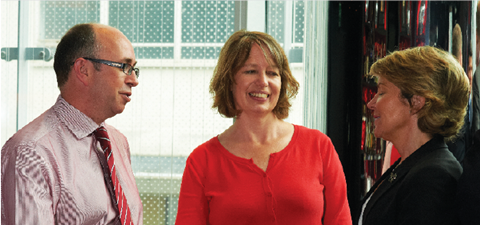 The insurance industry's battle against fraud is coming to a head in 2012, with the implementation of several fraud-fighting bodies, including the Insurance Fraud Register and the DVLA database later this year, as well as the new Insurance Fraud Enforcement Unit. The challenge will be in communicating the latest measures to the public, an Insurance Times fraud event heard last week.
Speaking at the third meeting of the Fraud Charter advisory group, Carpenters Solicitors partner Donna Scully said: "Despite all the work that's been done and all the money that's been spent, I don't think the public are aware of the amount of work and spending that has gone into anti-fraud measures. It would scare some of them and deter some of them, so itdoes need some sort of media campaign or public service announcement."
She added that the public hadn't realised that the insurance industry had upped its game, and that insurers were logging their claims history to identify repeat offenders.
"People think that their claims aren't logged, and that they can wait a few weeks and do it again and no one will know," she said. "If they realised what the industry is doing, then I think it would terrify them - especially the opportunists."
If fraudsters realised what the industry is doing, I think it would terrify them – especially the opportunists'

Carpenters Solicitors partner Donna Scully
Insurance Fraud Bureau director Phil Bird said that this was an area where the IFB repeatedly sees smaller scams. "People are quite clearly unaware that we're linking things together," he said. "Why would they do some of the things they're doing if they had any idea? Some of it, in the light of what we know, looks crassly stupid. To them it looks entirely logical.
"With the organised fraudsters you've really got to get beneath the infrastructure, and publicity is never really going to get to those people. But with the opportunistic criminal there is a real chance to make inroads into their consciousness about this."
There is also an increased recognition of a correlation between misrepresentation at the application stage and the likelihood of spurious claims later on. This area was identified as one where aggregators can help weed out fraudsters.
"They're so sophisticated in what they can analyse," Scully said. "It seems to me that in this kind of environment … they could help. Why would you not want to help in the fight against fraud? I know they want to sell, but fraud is adding money onto everyone's policy."
Initial action points agreed for the Fraud Charter:
To examine the Financial Ombudsman Service and the FSA and how they interpret the Consumer Insurance Act.
To improve public and private data sharing, to facilitate gaining information about known fraudsters.
For the industry as a whole to tackle fraud - not just relying on insurers.
To improve validation methods for customer data.
To improve publicity and education of the public - through a wide-scale media campaign, or through social media for example - so that the public are aware of the tools the industry has.
To join up regulation with enforcement in order to give bodies punitive powers.
To improve communication across the industry so that organisations are working in harmony for the same goals, and not at odds with each other.
To encourage investment in anti-fraud measures across the industry so that there is a buy-in to the anti-fraud tools at all levels.
The Fraud Charter
The Fraud Charter is a year-long initiative by Insurance Times, in partnership with AXA Personal Lines, to develop new thinking around efforts to tackle fraud. For more information, go to goo.gl/JKtJE