Gallagher suffered after management talent left the business for Towergate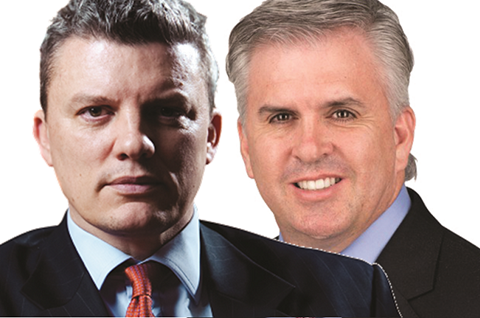 Gallagher is blaming the exits of David Ross and several other senior executives to Towergate for the international business missing its financial performance targets.
Last year, Gallagher International missed its revenue target of $1.3bn by 7.9% and earnings target of $196.5m by 29.9%.
The international brokerage unit achieved year-on-year revenue growth of 17% to $1.2bn, while its earnings before interest, income taxes, amortization and change in estimated acquisition earnout payables (EBITAC) fell by 8.4% to $137.8m.
As a result, chairman Tom Gallagher missed out on his performance bonuses.
Gallagher said in its filings to US authorities today: "Tom Gallagher is the leader of our international brokerage unit, and has held this position since 2010.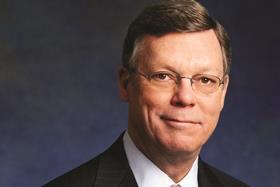 "In 2015, his unit missed its target for both revenue and EBITAC growth, due in large part to the underperformance in our U.K. brokerage operations attributable to the executive management departures discussed above."
Tom Gallagher was only awarded a performance-related bonus of $350,000 or 50% of his base salary of $700,000. If the division had been on target he would have received 100%.
Despite this, Tom Gallagher was still awarded a discretionary bonus of £525,000 in response to the "extraordinary circumstance" surrounding the departure of former international boss Ross and four other senior executives.
Including his stock and option awards and other compensation Tom Gallagher received $2.5m in 2015.
US property and casualty boss Jim Gault was also awarded a discretionary bonus of $200,000 for the actions he also took within the international broking arm after he assumed management of the division in 2011.
In its proxy statement filed today, Gallagher said: "In making these awards, the compensation committee assessed Jim Gault's and Tom Gallagher's performance in light of the executive management departures in the UK; noting their leadership during a disruptive time for the business; their instrumental roles in assisting with the transition to new leadership in the UK and securing the retention of key employees.
"In particular, the committee noted that Tom Gallagher quickly recruited a new chief executive officer and implemented a program to retain key employees. As a result of Jim Gault's and Tom Gallagher's leadership following the executive management departures in the UK, the business did not lose any key employees or customers during 2015.
"The efforts of these two individuals contributed significantly to the company's overall performance."
In the first quarter of 2015 former international chief financial officer Mark Mugge exited the company.
His departure was followed by Ross, Janice Deakin, Adrian Brown, and Sarah Dalgarno.
All five have joined rival broker Towergate.
On a group level, chief executive Pat Gallagher was awarded his full bonus after Gallagher's combined brokerage and risk management arm achieved 103% and 104% of its revenue and EBITAC targets, respectively.
As a result Gallagher was awarded a cash incentive of $2.3m or 225% of his base salary of $1m.
Including his stock and option awards and other compensation Gallagher received a total of $5.5m in 2015.