Court battle to coincide with Ross starting new job at Towergate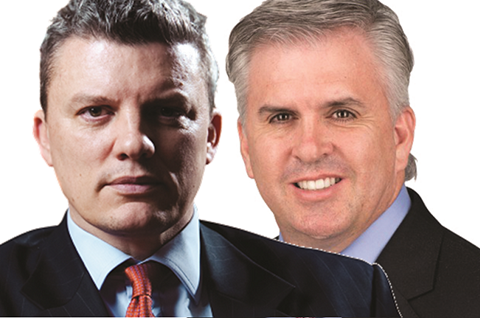 The trial date for Arthur J Gallagher's legal battle against its former international chief executive David Ross has been pushed back to February 2016, Insurance Times can reveal.
The start of the trial will coincide with Ross's expected start date at his new job as chief executive of Towergate.
As part of the case, Gallagher is also suing its former international chief financial officer Mark Mugge and mergers and acquisitions consultant Christopher Keey.
The trial had originally been scheduled for 13 to 17 July after lawyers for both sides thrashed out a deal in the High Court in March.
But the High Court confirmed today that the trial has been set for 1 February 2016. The trial is expected to last for 25 days.
Ross is serving a one-year notice period after quitting Gallagher in February this year, which means he may not take over at Highbridge-owned Towergate until early 2016.
Mark Mugge replaced Michael Rea as Towergate chief operating officer in February.
Ross, Mugge and Keey are defending allegations that they diverted acquisition opportunities including Towergate, Autonet Insurance Services and Canadian broker Iridium Risk Services.
Incoming Towergate boss Ross is also accused of organising a team move from Gallagher to Sierra Investment Holdings and Highbridge Principal Strategies.
In their counterclaims Ross and Mugge accused Gallagher of harassment, claiming their use of private investigators made them feel 'unsafe' and 'uncomfortable' in their own homes.
Ross also claimed the exit of top manager talent from Gallagher to Towergate – including UK commercial head Janice Deakin, underwriting boss Adrian Brown, risk head Sarah Dalgarno and Mugge – was the result of management complacency.
Gallagher has admitted carrying out 'covert surveillance' on former international boss David Ross but denies breaking data protection rules.
The broker argued that Ross had agreed to something called the Ross Service Agreement, which meant the company had the right to carry out surveillance in this particular situation.
Gallagher added that, when he was managing the international business, Ross himself was also known to carry out surveillance on employees to ascertain whether or not they were complying with their obligations to Gallagher and/or whether their conduct posed a threat to Gallagher's 'legitimate' business interests.