Broker is seeking injunctions to stop data from Agent Assure being used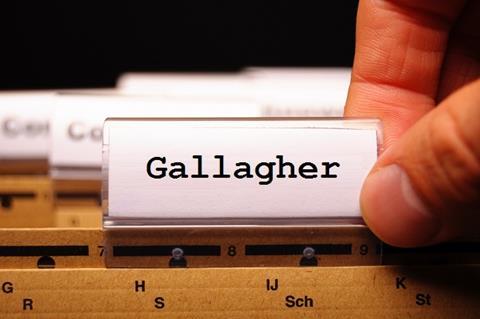 Arthur J Gallagher is taking legal action against former employee Alex Skriptchenkov and managing general agency Portsoken over claims that Skriptchenkov appropriated data from his former employer.
Skriptchenkov, who worked at Gallagher's Agent Assure division, joined Portsoken in February.
Gallagher said it is seeking injunctions "to ensure that data, which Agent Assure has built over 25 years of service to the professional property market, is protected and cannot be unlawfully used by any third party".
Skriptchenkov spent three years at Agent Assure, the trading name of Ink Underwriting, which focuses on property professionals.
Both Agent Assure and Ink Underwriting were previously a part of Giles, where Skriptchenkov was an executive director, before the retail broker was bought by Gallagher for £233m in 2013.
Portsoken, an independent underwriter and broker based in Croydon, also specialises in risks among property professionals.
Neither Skriptchenkov nor Portsoken were available for comment.