Justice Slade said for the "administration of justice" a realistic date for the trial is October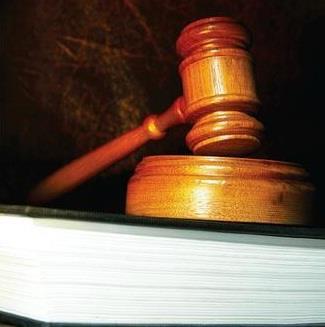 A judge has thrown out an application by Arthur J Gallagher for a speedy trial in the broker's case against a former employee and managing general agency (MGA).
Justice Slade said for the "administration of justice" a realistic date for the trial is October.
Gallagher is suing Alex Skriptchenkov and MGA Portsoken for the alleged misuse of confidential client information belonging to the broker.
Last month Gallagher won a court order to destroy confidential files it claimed Skriptchenkov had obtained unlawfully and then used at Portsoken.
The court order has been amended a number of times following the addition of five more defendants to the case and the submission or further information from the defence.
The remaining defendants include Portsoken chairman Robin Kirkland, directors Mark Addis, Andrew Prescott, and Simon Carman and account executive Iwona Polak.
At the hearing today, which lasted for six hours, lawyers for Gallagher and the defendants argued over their preferred date for a trial and the remaining aspects of the injunction which they had been unable to agree on.
Paul Nicholls, representing Gallagher, said that a speedy trial from July was needed to prevent any further exposure the broker alleges it has suffered.
But Robert Weekes for the defendants, except for Addis who has a different lawyer, argued the trial needed to be pushed to October to enable his clients to comply with the terms of the "search and deletion" court order and prepare for trial.
In giving her judgement, Justice Slade said what "what tipped the balance" in making her decision was the scale of work the defendants would need to carry out to comply with the injunction.
Additionally, one of the seven defendants, Robert Kirkland, will also be on a family holiday in July.
On the remaining terms of the court order, Justice Slade will give her decision tomorrow on exactly how the interim deletion of confidential files will be carried out between now and trial.
Nicholls and Weekes' argument about the injunction centred on the search terms that the computer expert would use to check Portsoken's files and how he would carry out the search.
Weekes argued that the impact of Gallagher's proposal on his client would be financially disproportionate. Weekes told the court that his defendants had already incurred financial costs of £300,000 since Gallagher began its legal proceedings.
But Nicholls stressed that the penalty for the alleged exposure that Gallagher had suffered could not depend on the cost to the defendants, adding that the injunction was necessary to prevent any further loss.