But MGA Portsoken and ex-Gallagher employee are considering an appeal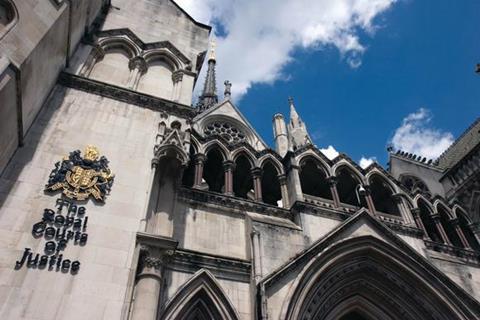 Arthur J Gallagher has won a court order to destroy confidential files that it claims a former staff member obtained unlawfully and then used at his new workplace.
But the lawyers for the defendants, including former Gallagher staffer Alex Skriptchenkov and managing general agency (MGA) Portsoken, told the judge they were considering appealing.
Lawyers had argued over the case for three days.
Gallagher wanted the confidential documents it claimed were on Portsoken's computer system to be deleted by a computer expert. The Chicago-based broker claimed the files were used by the MGA to set rates with insurers.
But defending the MGA and Skriptchenkov, Robert Weekes said searching for and deleting the documents would have a severe effect on Portsoken's ability to trade.
The injunction application is part of a wider claim by Gallagher, which is suing Portsoken and Skriptchenkov and five other defendants over the use of confidential documents.
A date for a trial has not yet been agreed.
Last July Judge Walden-Smith approved the terms of the original order that prevents the MGA from approaching certain clients.
Since then, the order has been expanded to include the application for the destruction of other documents from Portsoken's systems, while a second copy will be kept by the court until the trial.
In giving her judgement yesterday Mrs Justice Slade said she had a high degree of assurance that during the trial Gallagher would establish that there had been a breach of confidential information.
The judge said the amended draft order should include:
Deletion of documents defined as confidential information belonging to Gallagher
A provision that would allow Portsoken to keep documents on its system which were already in the public domain or were part of their day-to-day trading
The use of a dispute resolution procedure to be decided by the courts when it came to documents that were in dispute
Weekes argued that there was no basis to grant the interim order because Gallagher's lawyers had provided no evidence that his clients had breached the terms of the pre-existing injunction in place.
He tried to appeal against her decision but it was denied.
The judge went on to grant the defendants time to make an appeal to the court of appeal.
In a statement today Arthur J Gallagher said: "We are pleased that the court has today directed that a number of orders be made to ensure that valuable and confidential information belonging to Gallagher is located and deleted from the defendants' systems. We believe these will ensure Gallagher's business is protected from the misuse of that information before a full trial of its claims can be heard.
"It would not be appropriate to comment further on this matter while the case is ongoing."
Mishcon de Reya, lawyers for the defendant, declined to comment.