Crawford joins in interim role to help with UK integration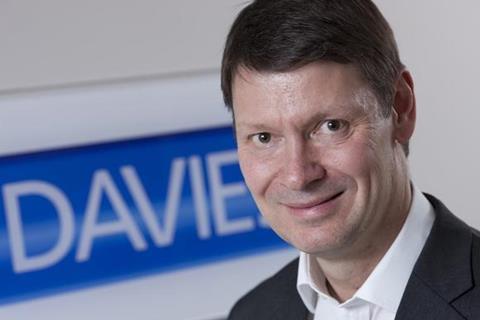 Arthur J Gallagher International has hired former Davies chief executive Charles Crawford as interim programme director.
In his new role Crawford will help the broker deliver its UK change programme, which includes the integration of its businesses and enabling future growth.
Gallagher made a series of large UK retail broking acquisitions in 2013 and 2014, including Giles, Oval and OAMPS UK. It has since been working to integrate them. Gallagher group chief executive Patrick Gallagher said earlier this month that he expected the UK integration would be "nearly done" by the end of 2016.
Gallagher International chief operating officer Michael Rea said: "I'm delighted that Charles has joined us to play such a central role in delivering our programme of change here in the UK, which continues to place effective integration at its heart.
"Having been fortunate enough to work with Charles in the past, I know that his wealth of experience in driving and leading transformational change will be incredibly valuable to us as we focus on simplifying and enhancing our operational effectiveness with optimised, consistent processes, so as to create a fully scalable platform for future strategic growth."
Crawford joins Gallagher from credit card insurer CPP Group, where he was chief operating officer.
Crawford and Rea worked together at Direct Line Group's broker-only commercial insurer NIG from 2003 to 2006 when Crawford was the insurer's managing director and Rea was chief operating officer.
Crawford became chief executive of loss adjuster Davies in July 2009 and stepped down in October 2012.