Chief executive Dan Saulter hails company's organic growth in 'broadly flat' market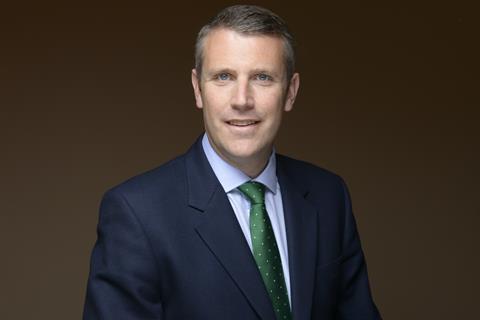 Claims outsourcer Davies Group has enjoyed a more than four-fold leap in operating profit and underlying profit growth of 70% in the year to 30 June 2016, driven by a 38% increase in turnover.
The revenue jump was mainly fuelled by acquisition, in particular the £9.1m acquisition of motor claims firm Managed Fleet Services in July 2015, which Davies chief executive Dan Saulter said was the company's biggest purchase to date.
Davies Group key figures for year to 30 June 2016
| £m | 2015/16 | 2014/15 | change (%) |
| --- | --- | --- | --- |
| Turnover | 44.6 | 32.4 | 37.7 |
| Cost of sales | 20.9 | 14.3 | 46.2 |
| Admin expenses | 20.2 | 17.3 | 16.8 |
| Operating profit | 3.5 | 0.8 | 337.5 |
| EBITDA | 7.6 | 4.5 | 68.9 |
| Profit before tax | 0.4 | -1.5 | n/a |
But Saulter told Insurance Times that the company had also grown organically, saying that over the past three years Davies had "been able to sustainably deliver high single-figure organic growth" in a market that is "broadly flat".
He added: "We think that with the business model and plan we have we can continue doing that."
Profit surge
Davies's operating profit jumped to £3.5m in 2015/16 from just £769,000 the previous financial year. Earnings before interest, tax, depreciation and amortisation (EBITDA) grew to £7.6m (2014/15: £4.5m).
Davies said the Managed Fleet Services acquisition had added £1.2m to operating profit during the year.
The main cause was the jump in revenue to £44.6m (2014/15: £32.4m).
Saulter said: "We are really proud of the numbers. We have had a really good year."
He attributed the success in part to the diversification of Davies over the past three years, which has seen what was predominantly a property loss adjuster expand to cover four main areas: property, casualty, motor and Ireland.
Davies also now derives 58% of its revenue from third-party administration of claims (2014/15: 50%).
Acquisition strategy
Saulter is confident that the company can keep growing organically. He said: "We absolutely believe that if we keep investing, keep focusing and keep training our people and not losing good people, we will maintain our competitive advantage and we can grow in a market that isn't growing that quickly."
He said that acquisition would also be part of Davies's future growth. The company has so far made two acquisitions in 2016: In July it bought Surveyorship Limited for an initial sum of £600,000 and in September it bought Core Insurance Services for an initial sum of £1m.
Davies has also has increased the size of its loan with HSBC to £12.4m from £6.8m, which could in theory give it more firepower for acquisitions.
But Saulter added that the company would only acquire where appropriate, and did not need to do acquisitions to continue growing.
He said: "We are very discriminatory. We are not focused on deals that are just adding scale. We are focused on deals that add capability."
He added that the HSBC loan had been expanded in part to pay the deferred portions of previous acquisitions.