Offering to expand as Davies Group makes its first acquisition since PE buy-in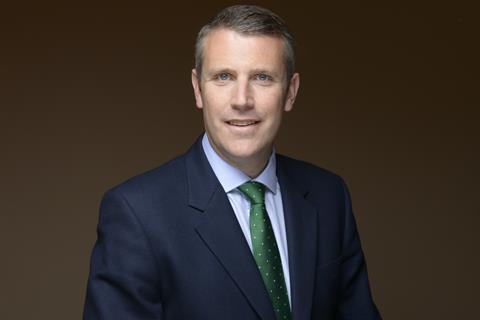 Claims firm Davies Group has bought UK specialist regulatory services business Cynergie UK.
This is Davies's first acquisition since private equity firm HGGC bought a majority stake in the company at the end of January.
Cynergie's senior team will all join Davies. Mark Parnaby will head the business as managing director, reporting to Davies chief executive Dan Saulter (pictured).
Cynergie UK is based in Peterborough and Birmingham and provides outsourced regulatory and complaints management services across various sectors including insurance, financial services and utilities. It also provides services to ombudsmen and regulators.
Davies said the acquisition will allow it to provide complaints and regulatory services alongside its insurance claims and services offerings. Davies will invest to develop Cynergie's capability and add new clients in regulated sectors.
Parnaby said: "We are excited to be joining forces with Davies Group as this will enhance Cynergie's capability to further support our key clients and their ambitions.
"Our complementary services, combined with Davies' commitment to investment in technology and specialist services will increase the value we can offer to clients."