London landmark snapped up following five-year battle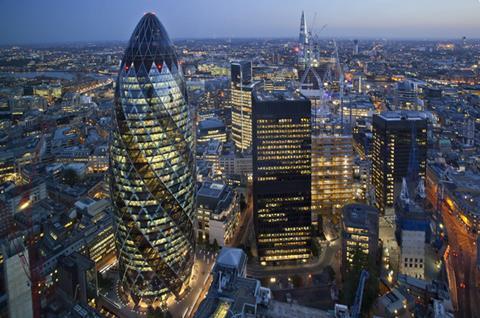 London's Gherkin skyscraper has been sold to investment giant the Safra Group in a deal reportedly worth £726m.
Safra, the company controlled by Brazilian billionaire Joseph Safra, said yesterday it had acquired the Norman Foster-designed skyscraper from its receivers.
The Gherkin was put up for sale in July and was expected to fetch between £600m to £650m.
The sale marks the end of a five-year battle to hold on to the 40-storey building by the UK property company Evans Randall and a group of German retail investors in IVG Private Funds.
They bought the Gherkin for £600m in 2006 but it slipped into administration in 2009.
The building has about 20 tenants, including insurer Swiss Re, which originally owned the building.
Join the debate in our new LinkedIn specialist discussion forums.