Couple jailed for a total of 10 years after funding luxury lifestyle through insurance scam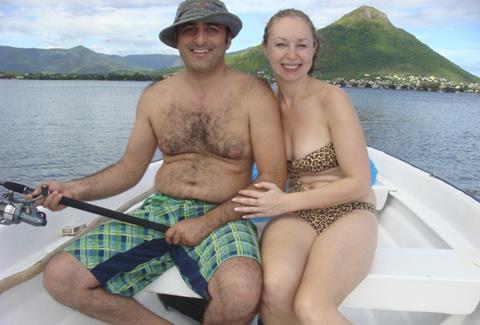 A couple has been jailed for setting up a fraudulent ghost broking business and raking in almost £1m to fund a luxury lifestyle.
Elina Jaksone, 36, and Gagik Kyriacos Manucharyan, 40, operated a fraudulent motor insurance scheme by offering cheap insurance and providing false and misleading information to insurers.
An investigation by HM Revenue and Customs (HMRC) discovered the couple, from Kent, had not declared or paid tax on their £920,000 earnings, and owed £340,000 in taxes.
The pair used the proceeds to buy a £365,000 property, fund private education and purchase two Mercedes vehicles, one of which cost £56,000. They also enjoyed frequent holidays to exotic destinations including Jamaica, Mauritius, Mexico and Tokyo.
Latvian Jaksone and Cypriot Manucharyan would contact insurers, posing as their clients, providing limited information. This allowed the clients, who were mostly Eastern Europeans in the UK, to buy cheaper policies, but the lies meant policies were potentially void.
The couple pocketed about £100 a time in brokerage fees for each policy they arranged, raising £920,000 in the process.
Jaksone also fraudulently claimed £82,000 in tax credits and pension credits by pretending to be a single mother with high childcare costs. She used her mother's details to obtain pension credits and winter fuel allowance payments. Attempts to claim pension credits in the name of her father-in-law failed.
Manucharyan was jailed for five years and two months and Jaksone for five years at Maidstone Crown Court.
Judge James O'Mahoney said that the couple were "greedy and selfish", and "couldn't care less" whether their customers' insurance policies were void. He ordered their deportation on their release.
HMRC assistance director David Margree said: "Jaksone and Manucharyan cheated honest, law-abiding people, spending their ill-gotten gains on a lifestyle that many of us can only dream of.
"They also cheated their customers by providing them with inadequate insurance policies."