Claudio Gienal will replace Amanda Blanc, who is joining Zurich
AXA has appointed Claudio Gienal as its new chief executive of AXA UK and Ireland.
Gienal, who officially takes up his new role on 1 September, replaces the outgoing Amanda Blanc, who is joining Zurich.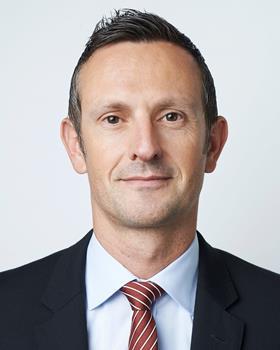 He joins from AXA Group where he most recently served as chief strategic development officer.
Gienal will be responsible for implementing AXA's Ambition 2020 Strategy, as well as leading the executive team and having oversight of all the UK and Ireland business units.
AXA UK chairman Scott Wheway said: "Claudio is a leader who brings focus and collaboration, a strong and straight forward approach and an understanding of our UK business.
"I am confident he is the right person to take the UK and Ireland business forward, to deliver on our Ambition 2020 strategy, which remains unchanged, and to shape with the Executive team our strategic focus up to 2025 and beyond."
Diversity and trust
Gienal began his career at Accenture in 1998 before moving to McKinsey & Company in 2004. He has also held a number of senior roles at Zurich, including chief Operating Officer for Zurich UK and CEO for Zurich Life Switzerland, after joining the insurer in 2008.
Gienal said: "I am delighted to take up the role of chief executive of AXA UK and Ireland and I can't wait to get started.
"The UK business has a strong track record on innovation and is working hard to embrace the future of an ever-changing insurance industry.
"The business also has a real focus on diversity and inclusion among its staff and wants to foster greater trust with its customers, two issues which are close to my heart.
"I am looking forward to working closely with the team and am excited about being part of its ongoing success."
His appointment is subject to regulatory approval.
Subscribers read more
The risks of Amanda Blanc's big Zurich move