Tributes pour in from industry leaders for one of the most prominent figures in the fight against fraud
AXA's head of fraud, Richard Davies has died after a long battle with cancer.
Seen as one of the largest figureheads in the fight against fraud, Davies also served as a board member and technical board chairman at the Insurance Fraud Bureau, which he helped set up.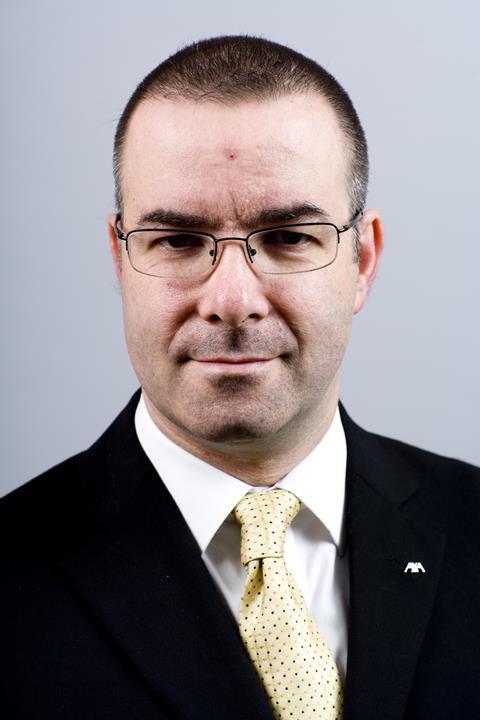 Davies also held roles at the ABI, where he served as the chairman of the financial crime committee, and more recently, at the University of Portsmouth, where he took charge of the Academic Steering Group in the Centre for Counter Fraud Studies.
He was also a longstanding friend and supporter of the Insurance Times Fraud Charter, and its role in providing a forum for fraud prevention professionals.
Tributes pour in
Bertrand Poupart-Lafarge, interim CEO and CFO of AXA UK said: "We were extremely saddened to learn of the death of our colleague and friend Richard, who passed away this morning after a long and courageous battle with cancer. He was hugely well respected and liked throughout the industry and will be missed. The thoughts of everyone at AXA are with his family."
Carpenters Group director, Donna Scully tweeted earlier, describing Davies as "a great friend" while sharing a tribute she wrote about him earlier this year.
Am devastated to hear my great friend Richard Davies has lost his battle & left us. I wrote the attached earlier this year about him. RIP ❤️ pic.twitter.com/rBdtJZPwTw

— Donna Scully (@Donna_Scully) July 20, 2018
Amanda Blanc, former chief executive at AXA also tweeted, labelling Davies an "inspiration" and "a wonderful human being."
So sad to hear of the passing of Richard Davies, Head of Fraud at Axa. He was an inspiration to us all, a great industry leader and a wonderful human being. Sorely missed xx

— Amanda Blanc (@Amandas_Shoes) July 20, 2018
And Martin Ashfield, technical claims director at AXA UK said that he was "shocked and somewhat numb" at hearing the news.
Yes, we are shocked and saddened and somewhat numb at this morning's news. Richard was at the forefront of Fraud detection, well before it became "sexy" and served on numerous industry bodies to champion the fight against it. A sad loss and he is missed.

— Martin Ashfield (@MartinAshfield) July 20, 2018
Rest in peace, Richard Davies.