Groupama group hit badly by eurozone crisis plunging firm into €1.8bn loss but UK premium income holds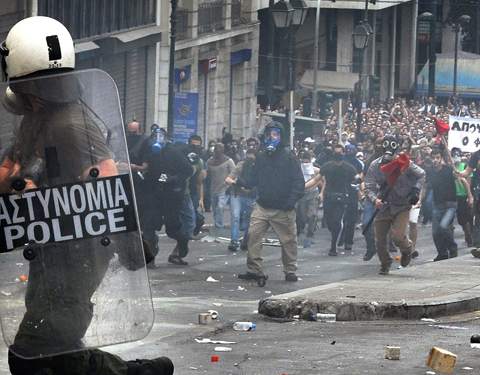 The crisis in the eurozone triggered a €1.8bn loss at Groupama in 2011, although the UK's revenues remained steady.
Groupama UK's premium income decreased marginally to 3.2%, resulting in an overall premium income of €525min in 2011. However, that is likely to be set against a backdrop of an improved combined operating ratio.
The international division, of which it is part, notched up 96.9% in 2011, an improvement of 3.8 points compared to 2010. Net claims experience in the international division improved 3.8 points.
The wider group was hammered by the writedowns on Greek bonds and plunging shares in French banks and utility firms, impacting the result by €1.76bn .
The crisis in the eurozone has weakened Groupama's capital position and it has decided to sell its UK arm, which includes broking assets Bollington, Lark and Carole Nash.
Chief executive Thierry Martel said: "Our 2011 results can be characterised by huge capital losses on our assets in an adverse market environment yet operational results which are extremely encouraging and positive."
Deputy chief executive Christian Collin said: "Certainly our 2011 results have been strongly affected by our exceptional losses in our financial investments especially our exposure to Greek debt and the financial markets slump and the impact on our equity investments."
Highlights in 2011
Premium income €17.2bn, -1.3% on 2010.
Property and casualty €9.1 billion, + 4.3%
Impact of Greek writedown and share falls €1.76bn