As Groupama UK sale looms, the blot on its 2011 record is a 111% combined ratio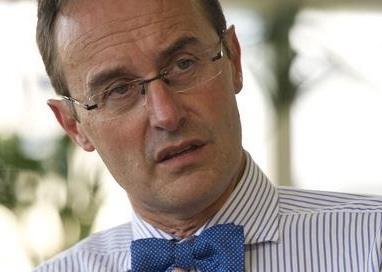 To read Insurance Times's 'we say', click here.
Groupama UK posted a 111% combined ratio in commercial motor in an otherwise good 2011 financial year, prompting chief executive François-Xavier Boisseau to call for a shake-up in the troubled business line. But the chief executive says actions taken in personal lines motor should shield the company from the motor business line turning "sour".
Commercial motor was a blight on an otherwise good year for Groupama UK. The group-wide combined ratio was a profitable 98% and profit before tax and
amortisation was up 84% to £43.5m (2010: £23.7m).
Boisseau pointed out that Groupama's commercial motor performance was in line with its peers, whose combined ratios in the line ranged from 105% to 113%.
"That range is unacceptable," he said. "We have taken drastic action. We are prepared to shed as much premium as we need to achieve a decent ratio and I can only urge my colleagues in other companies to do the same."
While commercial motor rates have been rising, Boisseau says they are not enough yet to stave off the effects of rising bodily injury claims - a problem that has also
hobbled personal lines motor until recently.
"Significant price increases are overdue, and it is not the 7%, 8% or 10% rises we are seeing at the moment - which will not do the trick," he says.
Boisseau says the bodily injury claims experience in commercial lines has lagged behind that in personal lines because commercial pricing deteriorated later.
He blames the spread of the problems to commercial motor across the industry on a lack of communication between personal lines and commercial lines underwriters. "They didn't get the message early enough," he said.
Aside from commercial motor, other problem areas for the industry are commercial property and liability, which Boisseau says are being propped up by reserve releases from old underwriting years.
"I wonder how long it is going to last. I don't see any form of correction. Commercial motor has clearly reached a crisis point and property and liability are not far from it, although they are still not there yet. It would be nice for a change if everybody could anticipate the situation rather than wait for another commercial motor market situation before reacting."
Despite the commercial motor woes, Boisseau praised his firm's overall performance, which was largely down to improvements in personal lines motor.
"We managed to get our act together in standard private car and repositioned the company in non-standard business," he said.
Almost half of the company's motor business is now in non-standard private motor. "It bodes well for the future because unfortunately the private car market for the more standardised risks and more mass-market risk might turn sour a bit sooner than everybody expected," Boisseau said. "Being in a specialised market like motorbike, for example, will be a big plus for us in the future."
Groupama UK, which comprises insurance company Groupama Insurances and broking group GUK Broking Services, has been put up for sale by its French parent, Groupama SA.
Boisseau was reluctant to comment on the ongoing sale of Groupama UK because the parent company managing the process. But he said: "A lot of people have expressed interest and it is taking its course."
Asked to comment on a possible completion date, he added: "The group is taking its time to make sure it maximises the value because there are quite a few
possible combinations."
We say …
● Given the strong 2011 performance, Boisseau's assertion of interest in buying Groupama UK, likely to be private equity, rings true. If the company can stay ahead of trends in personal lines, it will make its buyer very happy.
● Given the highly publicised troubles with bodily injury claims inflation in personal lines, a similar trend in commercial lines should not have caught the industry by surprise. Better communication between commercial and personal would help, as Boisseau suggests, but commercial lines underwriters shouldn't need to be told.