Senior management may be disaffected after failed MBO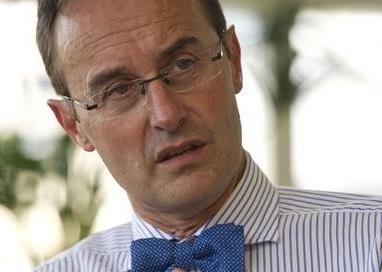 Potential suitors for Groupama's UK broking business have been warned they would have a fight on their hands, with the prospect of a disaffected senior management team if they took over a broker that had been subject to a failed MBO, according to industry insiders.
Insurance Times reported this week that Charterhouse-backed brokers Giles and Acromas were competing to buy the UK broking assets of the French insurer despite having the same private equity investor behind them.
Eurozone crisis
Groupama put up for sale its UK insurance operations, including insurer Groupama Insurance and brokers Bollington and Lark, at the end of last year after being hit hard by the eurozone crisis.
A number of possible buyers have been linked to Groupama's UK assets, including RSA, Zurich, Allianz and AXA, although RSA is understood to have withdrawn from the bidding.
But Bollington and Lark are understood to be pursuing their own management buy-outs. Private equity firm Gresham is understood to be interested in partnering with Bollington.
One source said that despite Groupama trying to sell its UK broking arm as a whole, he expected each part of the business to go its separate way. He said Bollington and Lark would be obvious targets for Giles, while Acromas would be eyeing up Carole Nash.
Job lot
"The speculation is that Groupama would like to sell everything as a job lot, but I can't see that happening," he said.
"The danger of buying a business that has been subject to a failed MBO is that you would be left with a disaffected management team unless you can lock them in, which Giles could potentially do with Bollington."
Another insider agreed that Groupama's UK broking arms would most likely be acquired by MBOs, while there were also a number of interested parties in Groupama Insurance.
But it has been widely reported that potential buyers are not willing to pay at or above book value, as evidenced most recently by the Canopius bid for Omega. QBE is
also interested in Brit Insurance at the right price, Insurance Times understands.
A spokesman for Groupama UK said the sale of the company's UK assets was confidential and it could not comment on speculation. Groupama SA did not respond by press time.
Charterhouse, Giles and Acromas declined to comment, as did Gresham. Bollington and Lark did not return calls by press time.
Talking points …
● Will Groupama's UK insurance operations be broken up, and who will take each part of the business?
● What would happen to Bollington and Lark's management teams if their own MBOs failed and they were acquired by an outside bidder instead?
● Will brokers shift their allegiance elsewhere if and when Groupama's UK arm is sold, and what will be the group's strategy
going forward?