Troubled company could raise up to £300m with break-up and disposal of UK units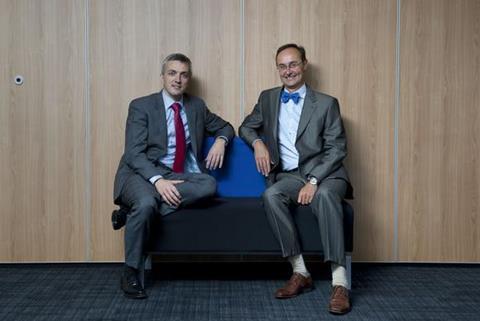 Groupama is in a race against time to sell assets as it battles to prevent its credit rating falling to junk status.
The company is reportedly selling its GAN general insurance arm and a stake in a French real estate company. But even after those sales, intended to prevent a damaging rating agency downgrade, buyers believe it is inevitable that Groupama's UK assets will be sold.
Buyers have been alerted by a note from a major investment bank detailing an array of Groupama's assets, including its UK arm. The note is being seen as a 'taster' for when the mandate is given to sell the UK assets.
A rough calculation of shareholders' equity minus intangible assets in the 2010 accounts shows Groupama could aim to raise £250m to £300m from selling its UK businesses.
Towergate's private equity backer Advent is understood to be watching the situation. Towergate founder Peter Cullum and former chief executive Andy Homer would be expected to help with the potential acquisition of Groupama's UK assets, Insurance Times understands.
Advent would probably look more closely at investing in one or all of the UK broking assets - Bollington, Lark and Carole Nash - rather than Groupama insurance.
There would probably be two sales - of the insurance company and the broking arm, a source said.
French mutual Covea, which owns Swinton and MMA, is keen to expand in the UK and is also keeping a close eye on the Groupama sale.
A City source said: "I suspect it's a matter of time. The only counter-argument to a sale is that it may not generate a huge amount of capital."
Another source said Groupama was under pressure to sell foreign rather than domestic assets in case it needs a state bailout. So far, the firm has reportedly focused on selling its GAN insurance unit and 43% stake in French property company SILC.
Groupama hopes those sales will prevent rating agency Standard & Poor's (S&P) from exacting a punishing downgrade.
S&P warned it may cut Groupama's credit ratings from a BBB rating by two notches. That would take Groupama to BB+ rating, non-investment grade or 'junk status'.
The UK's capital is ring-fenced from the rest of the group. It has a 181% solvency margin and is regulated by the FSA.
But analysts believe the wider group may need to raise €2bn-€3bn (£1.7bn-­£2.5bn) even after the GAN and SILC sales, making the sale of its UK arm more likely.
Groupama has been badly hit by the eurozone crisis. Its capital base deteriorated because of holdings in Portuguese and Greek sovereign debt, along with plummeting equities.
We say …
● If a sale goes ahead, the broking arm, GUK Broking Services, would probably sell Lark, Bollington and Carole Nash separately. Lark's corporate book would complement an SME broker. A management buyout is possible for Bollington or Carole Nash.
● A trade sale is mostly likely for the insurance arm. Private equity is unlikely to see growth opportunities in a tough UK market.
● The takeover of Groupama by another insurer is unlikely to be popular with brokers.