£30.9m of foreign exchange losses eat into Hiscox profit for first half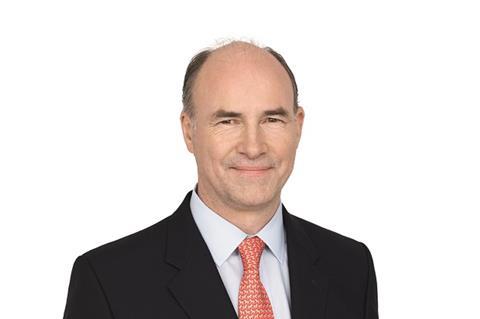 Lloyd's insurer Hiscox made a profit before tax of £102.6m in the first half of 2017, half the £206m it made in last year's first half.
The main cause for the Hiscox profit drop was foreign exchange movements, which boosted the first half 2016 profit but cut the first half 2017 profit by £30.9m.
Excluding foreign exchange effects, Hiscox would have made a profit of £133.5m, up 12% on £118.4m for the first half of 2016.
The combined operating ratio (COR), including foreign exchange impact, jumped 10.3 percentage points to 91% from 80.7%. Excluding foreign exchange effects, the COR would have only risen 1.5 points to 89.9% from 88.4%.
Gross written premiums (GWP) grew 13% to £1.46bn (H1 2016: £1.29bn).
Hiscox chief executive Bronek Masojada (pictured) said: "We are managing the cycle and driving retail growth, as our long-held strategy of balancing the portfolio between volatile big-ticket business and steady retail business continues to deliver. Despite tough market conditions we are finding opportunities."
UK and Europe
Hiscox's UK and Europe business was also hit by foreign exchange movements. Profit fell 19.6% to £54.2m (H1 2016: £65.2m) and the COR rose 6.7 percentage points to 86.6% (H1 2016: 79.9%).
Excluding the foreign exchange hit, profit would have been almost flat at £47.7m (H1 2016: £47.5m) and the COR would have only risen by 1.4 percentage points to 88% (H1 2016: 86.6%).
UK and Europe GWP grew 17% to £405.8m (H1 2016: £345.6m).
In the UK alone, GWP was up 14% to £278.4m (H1 2016: £244.4m).