Hiscox Retail goes from strength to strength as GWP increases and it is praised as a 'key success' story of UK insurance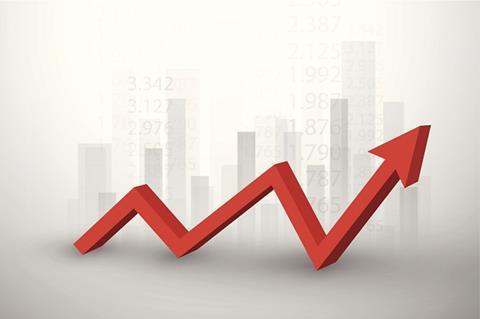 Hiscox Retail goes from strength to strenth, with reported gross written premiums for its UK and Ireland business rising to £125.8m in the three months to March from £110.5m a year earlier.
At the grouip level Hiscox GWP grew by 17.3% to £751.2m from £640.5m a year earlier.
Growth was driven by a strong performance from Hiscox Retail, though this was offset by an 8.6% decline in London market income in constant currency terms, the company said.
In sterling terms, London market GWP was flat at £157.7m against £157.1m.
"We have had a strong start to the year thanks to our long-term investment in Hiscox Retail, particularly in the small business sector," said group chief executive Bronek Masojada.
"Hiscox London Market continues to face challenging conditions," he added. "Hiscox Re and ILS are finding opportunities. We remain disciplined and are carefully navigating our way forward."
Retail rates are broadly flat, the company said, though it added that generally rates remain under pressure, with double-digit declines in the marine, energy and US large property accounts, however rates remain under pressure in almost all lines."
The broker channel saw the professions and specialty commercial business perform well helped by an expanded appetite for larger risks, Hiscox said. New business growth was also strong, it added.
Shore Capital analyst Eamonn Flanagan said today following the resutls: "The development of the retail division of Hiscox remains one of the key success stories across the UK insurance world.
"And it is coming to the fore at an ideal juncture as the softer rating environment in Lloyd's continues.
"The group's focus on service, product and franchise leaves it as one of the quality plays in the sector in our view. The rating does not yet reflect the quality, scale and potential of the retail operations across the UK, Europe, the US and Asia. There is so much more to come from this quality underwriter."