Omega and Novae next targets for big insurers that want a Lloyd's licence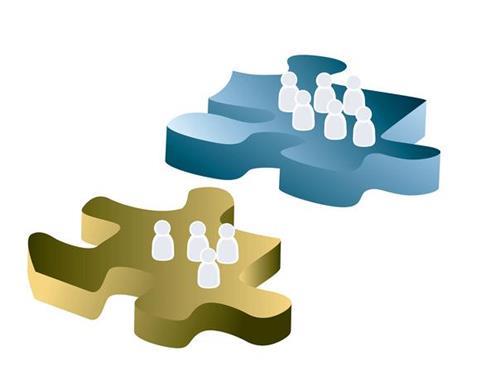 Analysts predict more M&A activity in the Lloyd's market after CNA Financial's acquisition of Hardy for £143m last week.
Omega and Novae have emerged as potential targets for larger insurers looking to get into the Lloyd's market.
The Hardy deal, which was announced last Wednesday, will result in CNA paying Hardy shareholders 280p per share in cash for the insurer – 1.55 times the company's 2011 net tangible assets of 183.5p.
Hardy had been the subject of a £171m cash offer from Beazley, Lloyd's fifth biggest insurer, in 2010, which valued the company at about 1.4 times its book value.
But Beazley has since issued a statement saying that it is no longer in talks with Hardy.
Panmure Gordon analyst Barrie Cornes said the takeover came as no surprise, given the issues Hardy has faced over the past few years and its strategic review.
He said that CNA's valuation of Hardy was "reasonably good" as the company had been well run and managed for many years.
"They are paying 1.55 times the book value, and I think it's a fair price," he said.
Beazley will now have to compete with others looking to buy a Lloyd's licence through acquisition in a tough priced market with fewer opportunities.
Ruling out a counter-bid for Hardy as "unlikely", Cornes said he expected Omega to be the subject of a cash deal and Novae to be part of an options process in the future.
Shore Capital analyst Eamonn Flanagan concurred with that view on the basis of the premium CNA was paying and Hardy management's recommendation of the offer.
"We believe shareholders should accept the offer and move on," he wrote in a research note.
Flanagan also suggested the move was positive for Beazley, "with the group now unlikely to be dragged into a drawn-out bidding process that we could not envisage it winning".
Bermuda-domiciled Hardy suffered a pre-tax loss of £42.1m during 2011 owing to an unprecedented series of natural catastrophes.
CNA's chairman and chief executive Thomas Motamed said Hardy was a respected brand with a long and distinguished history of disciplined underwriting in the Lloyd's market. "The Hardy franchise is built on a strong foundation and has a bright future," he said.
Hardy's chief executive Barbara Merry and director of underwriting Patrick Gage will continue to lead the team.
Hardy shareholders are likely to approve the CNA deal next month with the acquisition set to be completed by the end of June 2012.
We say …
● The premium paid for Hardy by CNA reflects the fact that the company is a fundamentally good and well-run business, despite big losses in 2011.
● Beazley remains in the market for acquisitions but might have to bide its time for the right deal to come along at the right price.
● Lloyd's insurers are flavour of the month, with more companies seeking to extend their global footprint and reach.