Company may float more than 25% of shares if investor demand is strong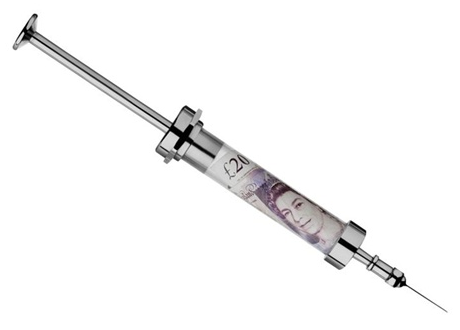 Hastings's planned float will help remove any doubt investors may have about the capitalisation of Advantage, the group's Gibraltar-based insurer, according to chief financial officer Richard Hoskins.
Hastings announced its long-awaited initial public offering this morning, and expects to make its stock market debut in October.
The company will raise gross proceeds of £180m, part of which will be used to pay down debt, and part of which will be used to inject extra capital into Advantage.
Speaking to Insurance Times about the planned float, Hoskins said: "We are very pleased with our Solvency II capital position.
"We don't believe we need to put in additional capital, but we do believe that by doing so it will take capital off the minds of investors as an issue, if it was ever there as an issue."
Advantage underwrites 90% of the business generated by the insurance group.
Hastings will also use the IPO proceeds to pay back some of the bonds it issued in 2013 as part of its refinancing. The result will be that Hastings's leverage – the ratio of net debt to earnings before interest, tax, depreciation and amortisation (EBITDA) – will drop to 2.5 times from the 3.2 times reported in the first half of 2015.
Hoskins pointed out that the company had already been rapidly reducing its leverage. Debt was 4.6 times EBITDA back in December 2013.
But he said: "We thought that as we go through an IPO there is an opportunity to reduce the debt a little further."
He added that reducing the bond debt is beneficial as the company pays 8% interest on the bonds, which Hoskins described as "quite high".
The company is planning to pay off the rest of the bonds with new bank facilities, and expects leverage of 1.5 times EBITDA by 2017.
Hoskins also said that existing Hastings shareholders could sell more than 25% of their shares in the IPO if investor demand is high.
He said: "As we go through the next month and see what the interest from potential investors is in the business, it is then up to shareholders to reflect on that and decide how much of their investment they want to sell."