Hiscox direct push triggers debate at Insurance Times high net worth event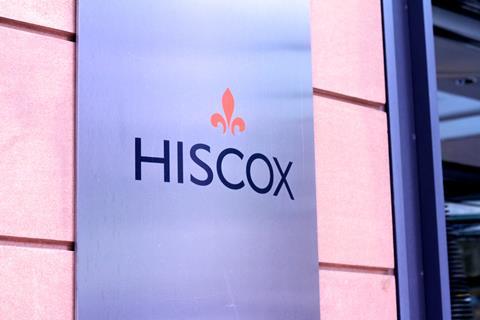 Hiscox has cut out brokers with its big push into direct insurance, despite years of loyal intermediary support, a high net worth broker told a packed conference today of more than 100 of his colleagues.
Richard Austin, director at Oakwood Insurance Limited, said customers were being drawn to Hiscox's direct insurance arm.
He said Hiscox was offering very competitive deals through its direct arm, making life more difficult for brokers.
He stressed that it was brokers that had helped build up Hiscox over many years.
"Now they are cutting out the middle man. I hope that other insurers will not go that way," he said at Insurance Times's inaugural High Net Worth Broking conference.
After the conference, he told Insurance Times that the direct deals offered by Hiscox made it harder for brokers to retain customers.
However, Mark Brabham, head of private insurance at Direct Line Group, said he backed Hiscox.
He was particularly supportive of Hiscox's move to offer unlimited contents via its direct business.
"The unlimited contents is a good response to the mid and lower end of the market. Taking three quarters of the problem away is good. It is a good move and good for the customers."
David Rowntree, head of underwriting and pricing at Oak Underwriting, said: "Perhaps they (Hiscox) are simply looking at other ways of connecting with the customer. It is not difficult to understand when you think about it, especially as the market becomes more and more commoditisted."
Charles Hamilton-Stubber, chairman of Aon Private Clients, said it was up to brokers to know their worth and prove their value as advisers and thought leaders.
"I have a fear that it is becoming more so (commoditised) unless you can change the way you approach and interact with the customer."
A Hiscox spokesman said: "Our strategy is to offer Hiscox products to our customers through whichever means they wish to purchase. Brokers are a key part of this, after all they are responsible for 80% of our UK business."