Lloyd's insurer grew UK and Ireland GWP by 1.9% in 2015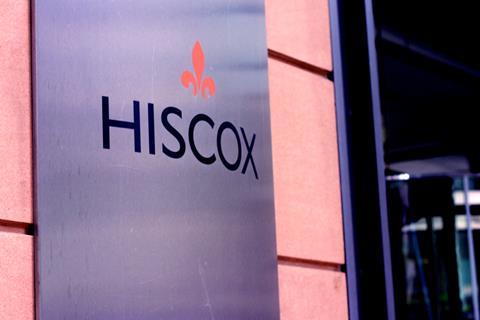 Hiscox has launched an underwriting agency UK business that falls outside of its underwriting appetite.
The Lloyd's insurer said in its 2015 results statement: "Our marketing reach means we receive many enquiries from customers whose needs are outside of our underwriting appetite.
"In 2016, we are creating a managing general agent to underwrite these risks on behalf of other insurers, providing them with a flow of business and us with fees and profit commission."
The announcement of the plan came as Hiscox's UK and Ireland business grew its gross written premium by 1.9% to £443.3m in 2015 from £435m in 2014.
Hiscox said good growth in most lines in the UK and Ireland offset a £23m fall in income from commercial partnerships as the company shifted towards more profitable lines.
Hiscox's UK and Europe retail businesses made a profit of £64.9m in 2015, down 11.4% on the £73.3m the division made in 2014.
The company said that the benign weather throughout most of the year encouraged it to spend £4m more on marketing than originally planned.
The insurer said that the increased marketing spend "looked like a sensible decision" until storms Desmond, Eva and Frank hit the UK in December. Hiscox estimated that the storms will cost it £10m.